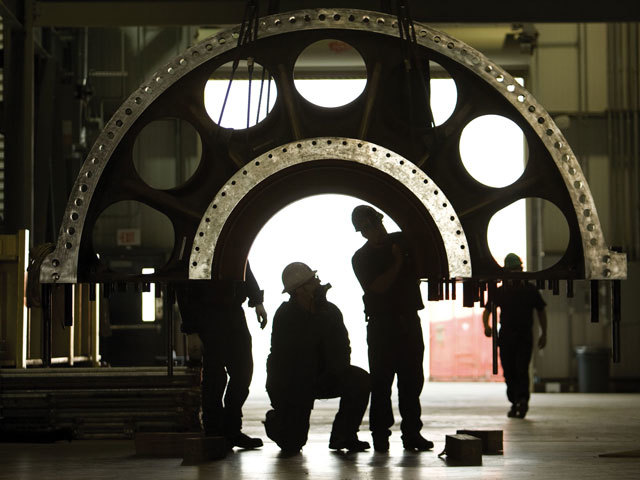 Wood Group confirmed revenue for the first half of the year was down 19.3%.
The firm recorded $3billion in turnover – a significant drop from last year's $3.8billion.
Profit before tax and exceptional items was also down 14.3% from $182.4million to $156.3million.
The decrease has forced the company to reduce its headcount by 13% since December.
The dramatic drop in oil price triggered Wood Group to make $40million in savings since January. The final savings figure could be set to double as the firm commits to a savings strategy through next year.
A company statement said: "Internally, we have focussed on the control and management of costs, benefitting from the flexibility of our business model.
"We anticipate that the full year benefit of overhead cost savings will be in excess of $80m and that the impact of these savings will endure in 2016. To achieve this, we have reduced headcount and discretionary spending, put tighter controls in place, accelerated shared service programmes, and are continuing with our pursuit of back office efficiencies."
Wood Group said it would continue to "focus on actions to offset the impact of lower activity and pricing pressure".
An oversupplied US market and significantly slowed North Sea market were credited for Wood Group PSN's 21.7% revenue drop from last year's $2.3billion to $1.8billion.
Wood Group chief executive Bob Keiller said there was "little prospect of short term improvement in market conditions".
However, the company leader said the firm would continue to work with customers to get costs down.
"Conditions in oil & gas markets remain very challenging. Performance in the first half demonstrates our commitment to cost discipline and the resilience and flexibility of Wood Group's through cycle model," he said.
"Our outlook for 2015 overall remains unchanged and we anticipate that full year performance will be in line with analyst consensus. With little prospect of short term improvement in market conditions, we will focus on remaining competitive and protecting our capability, working with clients to reduce their overall costs, increase efficiency and safely improve performance."
The company's results were confirmed on the same day the firm announced a multi-million dollar deal with Shell in Gabon.