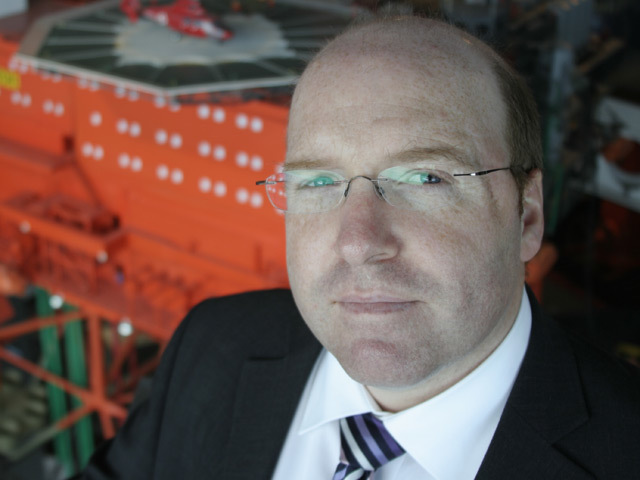 Wood Group chief executive Bob Keiller said it would spend "every dollar needed but not one dollar more" to get the job done.
The company leader was briefing investors about the firm's financial results when he made the commitment today.
Wood Group recorded a 20% drop in revenue. Since the oil price slip, the firm has been forced to make 5,000 redundancies, including 1,000 in the UK, 3,000 in the US and 1,000 in the Middle East.
The company leader confirmed the company would also double its cost savings, clawing back a total of $80million.
He said: "The savings we are making this year will endure through 2016."
A "very subdued" upstream market, including decreased drilling, discretionary spend and maintenance work, all hit the firm's financials.
"At this stage there are no early signs of an upturn," he said.
However, the chief executive refused to get drawn into predicting when and how a market rebound would unfold.
Keiller said: "We are not in the business of predicting oil price. Those that are manage to get it bang-on wrong."
He added: "There are a number of projects bubbling away but to what extent do we have confirmed that they will come to fruition in 2016? We don't know. It's too early to know that."
A move to equal time rotas in the UK North Sea forced the firm to cut its workforce numbers.
Keiller explained that a two week on, three weeks of rota required five crews.
"If you've got to go to an equal time rota you need four crews," he said.
The move is a 20% reduction in headcount.
The sector-wide cost reductions reflected a need to revert back to better business, according to Keiller.
He said: "We feel there's more to be done. We feel some of the projects we're involved in are still inefficient and can still be improved.
"There's probably about two years of work there around reductions and getting to the bottom of a what sustainable cost base looks like."
Despite giving a total figure of $80million of savings, the company stopped short of outlining exactly where those gains will be made.
Keiller said: "What we don't want to do is cut too deep and jeopardise our ability to deliver customer services."
Wood Group will be deploying a business strategy in-line with the widely circulated "lower for longer" sentiment, according to the industry leader. BP previously used the phrase for its financial outlook.
Keiller added: "We cut our cloth according to what we see ahead of us in the short term. We will adjust the business accordingly as we win more jobs or if the business declines."