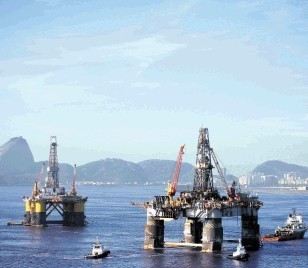 The board of directors of Brazil's state-controlled oil company Petroleo Brasileiro SA approved the sale of at least 25 percent of its fuel unit BR Distribuidora, according to board minutes published in a securities filing late Monday.
Reuters previously reported that Petrobras would seek to sell at least a quarter of the unit, which controls Brazil's largest service-station network. A sale is expected as early as the end of this year.
Petrobras, as the company is known, wants to sell $15.1 billion of assets by the end of 2016 to help reduce its $132 billion of debt, the largest of any oil company.
A majority of the board on Aug. 8 approved the plan to seek approval from Brazil's securities regulator CVM for the sale, which could expand beyond 25 percent with additional "Green Shoe" and "Hot Shoe" sales, the statement said.
There were two votes on the ten-member board against the plan, including that of board chairman Murilo Ferreira.
Ferreira opposed the sale on the grounds that additional decisions needed to be made, including hiring professionals with experience in retail sales and the approval of a business plan for BR Distribuidora, before any sale can be approved, the statement said.
Board member Deyvid Bacelar opposed the motion on the grounds that market conditions were not right for a sale and that BR Distribuidora could provide improved returns to Petrobras if the board improved its management or sought out partnerships instead of selling stock to the public.
Bacelar represents union workers at Petrobras.
BR Distribuidora was recently valued at around $10 billion by UBS Securities analysts.