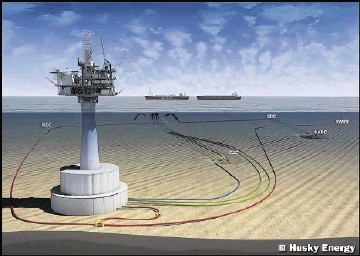 Two Aberdeen engineering consultancies are celebrating new work on a project which will see more than 2million tonnes of carbon dioxide captured and stored in the North Sea.
Apollo and Dundas Consultants will jointly deliver services to National Grid as part of the White Rose Carbon Capture and Storage (CCS) Project.
The CO2 will be captured and transported from the Drax coal fired power station near Selby, North Yorkshire, and stored in an underground reservoir below the North Sea.
Apollo business development director Jonathan White said: "This is very exciting news for Apollo and Dundas. The joint capability of the two companies allows us to effectively deliver the project that would not have been possible without close collaboration from the outset.
"The importance of creating effective solutions for maximising the economic reserves of the North Sea has been highlighted recently in the Wood Review, and productive collaboration is an increasingly sought after ability in the current economic climate."
Dundas director Richard Woodhouse said: "We are delighted to be servicing this world-class project with the combined expertise of both Dundas and Apollo.
"The expertise of our engineers for oil and gas is directly transferrable to offshore CCS projects and we look forward to adding value to the client's project team."
Mr Woodhouse added: "The oil and gas supply chain is evolving in the North Sea to react to market drivers.
"Effective co-operation and collaboration between SME (small and medium-sized enterprise) companies such as Dundas and Apollo enables clients to add value to their project portfolio, and provides a much-needed service for tackling the challenges the industry is currently facing."