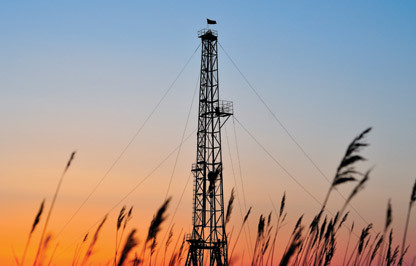 San Leon Energy has confirmed speculation of a possible takeover.
The Irish oil and gas company was forced to make a statement after Irish press reported the firm was "being targeted for a takeover".
The firm, which has assets in Europe and North Africa, said it had been approached but insisted nothing had been agreed.
A company spokesperson said: "The board of San Leon notes the takeover speculation regarding San Leon in yesterday's press.
"The board of San Leon confirms that it has received an approach from a possible offeror, that may or may not lead to an offer being made for San Leon.
"This announcement does not constitute an announcement of a firm intention to make an offer under Rule 2.5 of the Takeover Rules."
"There can be no certainty that an offer will be made or as to the terms on which any offer might be made."
The firm is expected to make a further statement "as appropriate".
Earlier this year, the company forged ahead with its Moroccan plans.
Executive chairman Oisin Fanning said the exploration in the area was one of the firm's "main priorities" for the year.
Recommended for you

Shell, IR35 and Rough: Liz Truss' energy record as she's named new PM