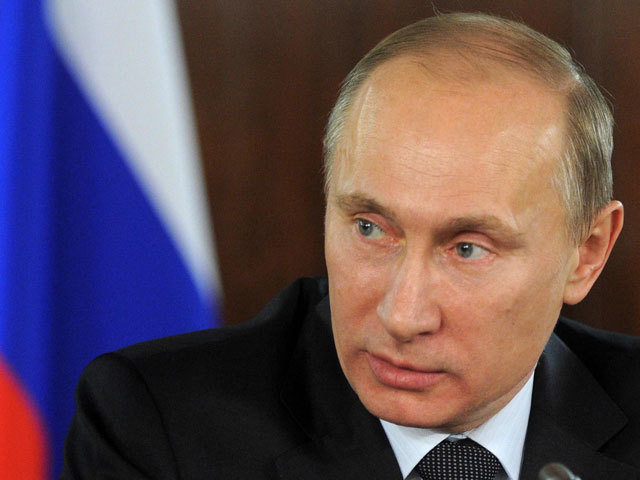 Russia's Federal Security Service, the main successor to the KGB, is holding up Schlumberger Ltd.'s acquisition of a 46 percent stake in Eurasia Drilling Co., according to two people with knowledge of the matter.
The FSB, as the service is known, is concerned that Schlumberger would have too much influence in Russia's oil- services market, according to the people, who asked not to be identified because the talks are private. Schlumberger, based in Houston and Paris, offered to buy the Eurasia stake for $1.7 billion in January, with an option to acquire the rest of the country's largest oil-services company.
"It is very much a political rather than a practical thing that can be addressed by Schlumberger and ourselves," Eurasia Vice President Tom O'Gallagher said on a conference call Aug. 20. "We don't know what the concerns are."
Eurasia Drilling's global depositary receipts dropped 13 percent to $10.47 on the London Stock Exchange by 9:23 a.m., the lowest intraday price since December.
The acquisition would give a Western company increasing influence in Russia's most important industry as relations with the U.S. and European Union suffer because of the conflict in Ukraine. Both have already banned exports of some drilling technology to Russia.
State Review
The FSB's press service declined to comment immediately when contacted by phone. Press officials for Schlumberger and Eurasia Drilling declined to comment on the regulatory process. A spokeswoman for Russia's anti-monopoly service also declined to comment.
The transaction needs approval from a 21-member commission on foreign investment, which reviews major acquisitions in areas of the economy deemed strategic. Members include FSB head Alexander Bortnikov, Defense Minister Sergei Shoigu and Deputy Prime Minister Dmitry Rogozin.
No final decision has been taken yet, the two people said.
Eurasia's share of the Russian drilling market was 22 percent in the first half of 2015, the company said in its financial statement for the period. Schlumberger accounted for a further 9.6 percent, according to Ekaterina Rodina, an oil and gas analyst at VTB Capital in Moscow.
The Sept. 30 deadline for the acquisition's first phase remains in place, O'Gallagher said on the Aug. 20 call.
Recommended for you

Shell sells Russian fuel business to Lukoil