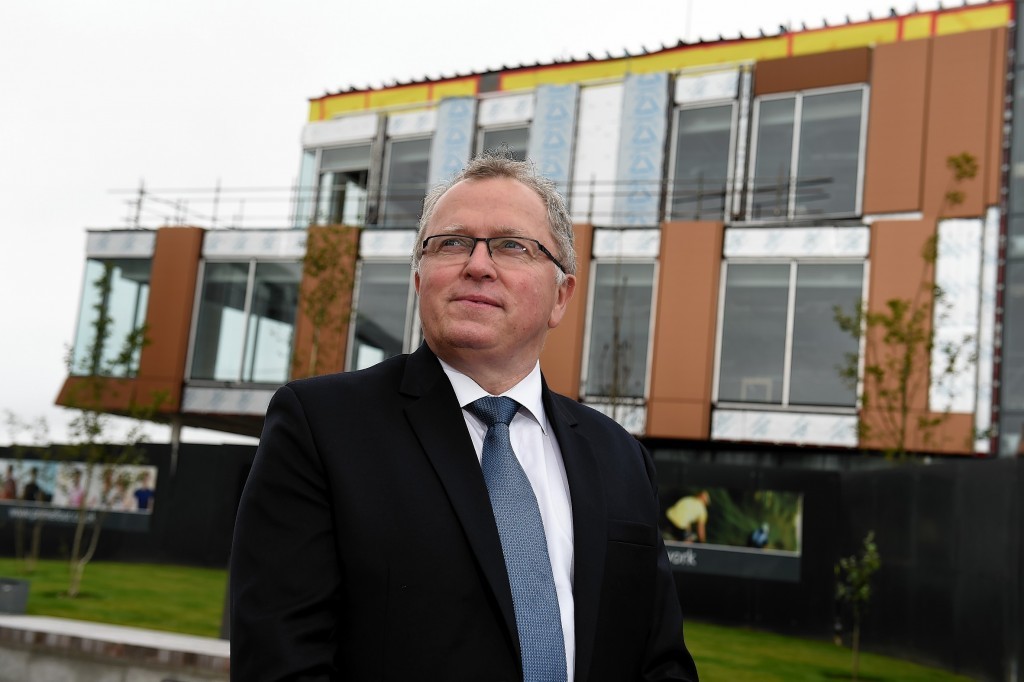 The head of Statoil yesterday cautioned oil and gas companies against decommissioning too early and said the Norwegian firm's £4.5billion North Sea Mariner development was on track.
Statoil president and chief executive Eldar Saetre said there were a lot more resources to be found but costs needed to be restructured in a "fundamental and sustainable" way to ensure their recovery.
He was speaking after his first visit to the Norwegian oil giant's new regional base in Kingswells, Aberdeen.
The office is expected to be completed by November before welcoming about 200 staff members early next year.
Mr Saetre said he was "feeling optimistic" about the future of the UK North Sea as well as Statoil's role in the development of the world's most mature basin.
The company is laying the groundwork for production from its Mariner field, which lies 93 miles east of Shetland and is the largest field development in the North Sea in more than a decade.
In an update on commissioning work, Statoil said the steel jacket for the field, which left a Spanish shipyard earlier this month, would be installed in the next few days.
The field is expected to create work for about 700 people and produce more than 250million barrels of oil from 2017 onwards.
Mr Saetre reiterated Statoil's stance that job cuts to the firm's global workforce announced earlier this year would not affect Aberdeen.
And he urged other companies to think twice before pulling the plug on their North Sea operations amid fears of a "domino effect" brought on by premature decommissioning.
Mr Saetre said: "Even in mature provinces, industry can make the mistake of leaving too early. We have the capacity to take another look and see something we missed before. We are extending this idea from our work in Norway to the UK.
"We feel there are a lot more resources to be found."
He added: "It's extremely important to ensure that we can capitalise on existing North Sea infrastructure and make sure we have done everything we can to maximise recovery."
Mr Saetre also said that fluctuations in oil prices were to be expected but the "magnitude" of the slump had taken him by surprise.
"We need to remind ourselves that oil is a commodity and that by its nature there is volatility," he said, adding: "Prices go up and down but we do not always know in what order.
"We will continue to see volatility so we have to prepare for it and take control of costs."
Mr Saetre said Statoil's current efficiency drive would help to get more projects up and running. "I don't make money for doing nothing," he added.
Statoil is currently trying to find a way of making its other UK North Sea asset, the delayed 300million-barrel Bressay field, economically viable.
For more on Statoil's plans for the UK go here.
Recommended for you

Shelf Drilling Perseverance rig to depart North Sea for £58m Vietnam contract