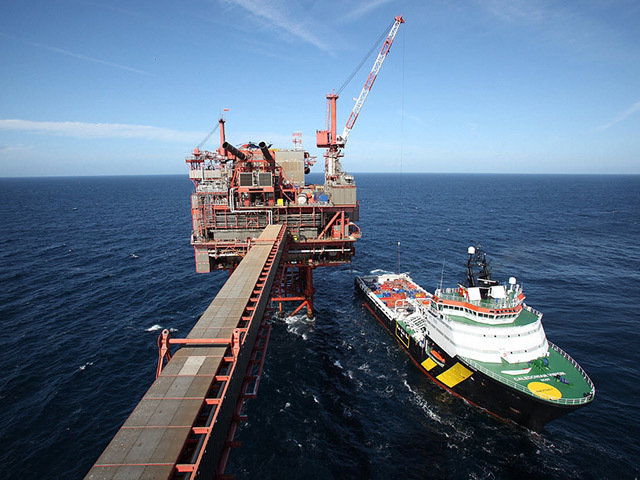 A north-east MP wants oil and gas decommissioning tax relief schemes to carry conditions insisting UK companies are given priority for new contracts worth an estimated £46billion.
Callum McCaig, who represents Aberdeen South for the SNP and the party's spokesman on energy issues, has written to Energy Secretary Amber Rudd calling for clarity on whether the UK Government plans to take any steps to ensure such schemes will benefit the UK supply chain.
He said: "Oil and gas industry bodies forecast that £46billion will be spent on decommissioning between now and 2040.
"The conditions of tax relief schemes will have serious implications in deciding which companies are employed to decommission offshore assets in the North Sea."
Decommissioning work in the region is likely to include 470 surface and subsea installations, more than 6,000 miles of pipelines and 5,000 wells.
More than 90% of forecasted expenditure is expected to be spent on installations that have already been sanctioned for decommissioning.
Mr McCaig said: "With contracts worth billions of pounds each year it would seem pertinent, if not obvious, for the UK Government to ensure as much of that money as possible is circulated back into our home economies.
"The best way to do that is by ensuring tax reliefs are directed to companies whose intention is to hire Scottish and other UK supply chain businesses.
"Expenditure on decommissioning on the UKCS (UK continental shelf) could double in just three years. Action needs to be as swift as possible to prevent billions being lost to companies overseas."
Meanwhile, Scottish Liberal Democrat leader Willie Rennie has called for more tax cuts for the oil and gas industry.
Speaking at a Scottish Council for Development and Industry event in Aberdeen yesterday, Mr Rennie said the "broad shoulders" of the UK gave it the flexibility to provide a tax regime that encouraged investment.
Further adjustments in corporation tax were needed to incentivise exploration and boost extraction from fields which may not otherwise be financially viable, he added.