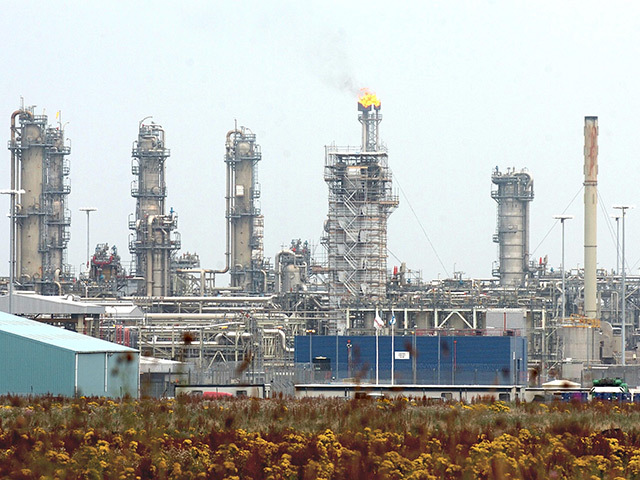 Total has sold off "all of its interests" in the FUKA and SIRGE gas pipelines and the St Fergus Gas Terminal for $905million.
The oil giant struck a deal with North Sea Midstream Partners – a group formed in 2012 by affiliates of ArcLight Capital Partners LLC, former chief executive of Venture Production, Mike Wagstaff, and the senior management of Teesside Gas Processing Plant Limited, to invest in the midstream sector of the North Sea's oil and gas industry.
Since formation, the partnership has built-up a portfolio of offshore pipelines, onshore gas or oil processing plants and associated storage facilities, many of which are currently owned and operated by upstream field owners.
Total chief financial officer Patrick de La Chevardière said: "The sale of these midstream transportation assets is another example of Total's strategy of active portfolio management and the strong potential to unlock value from a range of infrastructure asset.
"Transferring ownership to an entity specializing in midstream UK assets creates value for us and ensures a long and bright future for the facilities."
The Frigg UK Pipeline (FUKA) was originally constructed in 1977 to connect the Frigg Field on the UK-Norway median line to the St Fergus Gas Terminal in Scotland. The Frigg field is now decommissioned but the pipeline, which stretches 362km, is still operational, delivering gas from some 20 fields in the Northern North Sea to the terminal at St Fergus.
The St Fergus gas terminal has capacity of 2,648 million cubic feet of gas per day (Mmscf/d) and serves more than 20 fields.
The Shetland Island Regional Gas Export System (SIRGE) has a capacity of 665 Mmscf/d, connecting the Shetland Gas Plant to the FUKA pipeline.
Total has been in the UK since 1962. The firm recorded an equity production of 89,000 barrels of oil equivalent per day last year.
More than 90% of its production comes from the Alwyn/Dunbar area in the Northern North Sea and the Elgin/Franklin area in the Central Graben.
The firm plans to open its third hub in the UK, after its Laggan-Tormore project in the West of Shetland area comes on line.
By the end of the year, Total  is expected to become the largest producing oil and gas company in the UK.
Earlier this week, Petrofac boss Ayman Asfari admitted mistakes had been made in the handling of the Laggan-Tormore project.
Recommended for you

BP and Equinor low carbon projects among those shortlisted for govt funding