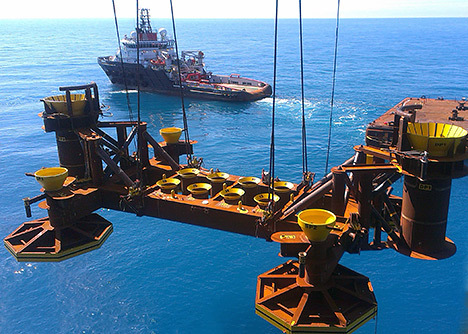 Statoil has been given the go-ahead to drill a wildcat well south of the Grane field in the central part of the North Sea.
The Norwegian producer has a 57% interest in the licence, with Petro AS and ExxonMobil & Production picking up the remaining shares.
This is the 15th wildcat drilled under the license, which consists of parts of the blocks 25/8, and 25/11.
Well 25/11-28 will be drilled from the drilling facility Songa Trym in position 59°00'31.1'' north 02°21'59.3'' east.
The confirmation comes a day after Statoil chief executive Eldar Saetre made his first trip to the firm's Aberdeen base.
The Norwegian boss called on the industry to continue to push the exploration envelope, take second looks and refuse to leave provinces "too early".
The firm is currently trying to optimise its heavy oilfield development, Bressay, in a bid to pass sanction. It's also managing two exploration wells in the UK North Sea.