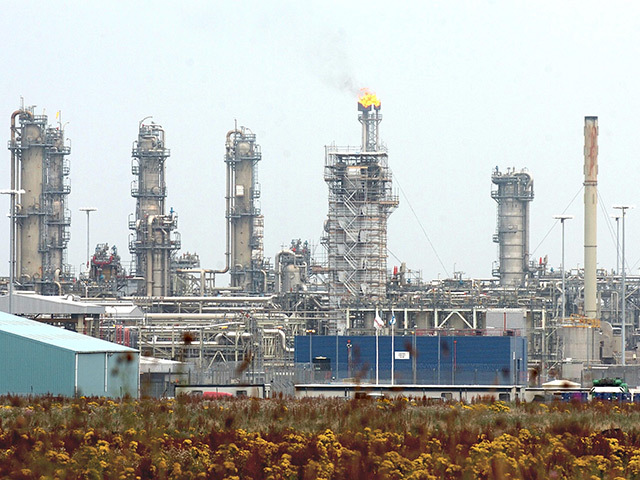 An Aberdeen office will be opened to provide engineering and commercial management of vital North Sea infrastructure, the firm about to become the new operator of Total's St Fergus gas plant said last night.
Teesside-based px Group also said a change of ownership for the terminal as part of a £583million deal announced yesterday, was likely to create about 25 new jobs.
Px will operate the facility and the associated Frigg UK and Shetland Island Regional Gas Export System (Sirge) pipelines on behalf of North Sea Midstream Partners (NSMP), which his acquiring the assets – excluding a 37% stake in Sirge – from Total.
A spokesman for Paris-based Total, which is poised to become the UK's largest oil and gas producer after its Laggan-Tormore development comes on stream, said all 49 of its employees at St Fergus would transfer to the new operator under protected employment rules.
The jobs of a further 170 workers employed by contractors are not under threat as px said it intended to continue working with their firms.
Total's spokesman insisted the deal had no impact on the French energy giant's commitment to the UK North Sea and Aberdeen-based operations employing more than 1,000 people.
The 225-mile Frigg UK pipeline delivers gas from some 20 fields in the northern North Sea to the terminal at St Fergus, near Peterhead.
Sirge is a 145-mile pipeline connecting the new Shetland gas plant to the Frigg UK infrastructure.
Total currently holds a 67% operated interest in the Sirge pipeline alongside partners Dong Energy (18.3%), Chevron (7.2%) and OMV (7.5%).
Following completion of the sale, NSMP will have an agreement with px Group for the operation and maintenance of the assets.
Total chief financial officer Patrick de La Chevardiere said: "The sale of these midstream transportation assets is another example of Total's strategy of active portfolio management and the strong potential to unlock value from a range of infrastructure assets.
"Transferring ownership to an entity specialising in midstream UK assets creates value for us and ensures a long and bright future for the facilities."
Px operations director Stewart Mortlock will oversee the start of his firm's new contract later this year.
Ian Clifford, px chief executive, said: "We are delighted to have been selected as the operations and maintenance partner for one of the UK's largest gas processing operations.
"This significantly grows and strengthens our business, provides job security for existing employees and is likely to create around 25 new positions over the coming months."
Recommended for you

BP unveils plans to fund new gas pipeline at Sullom Voe terminal