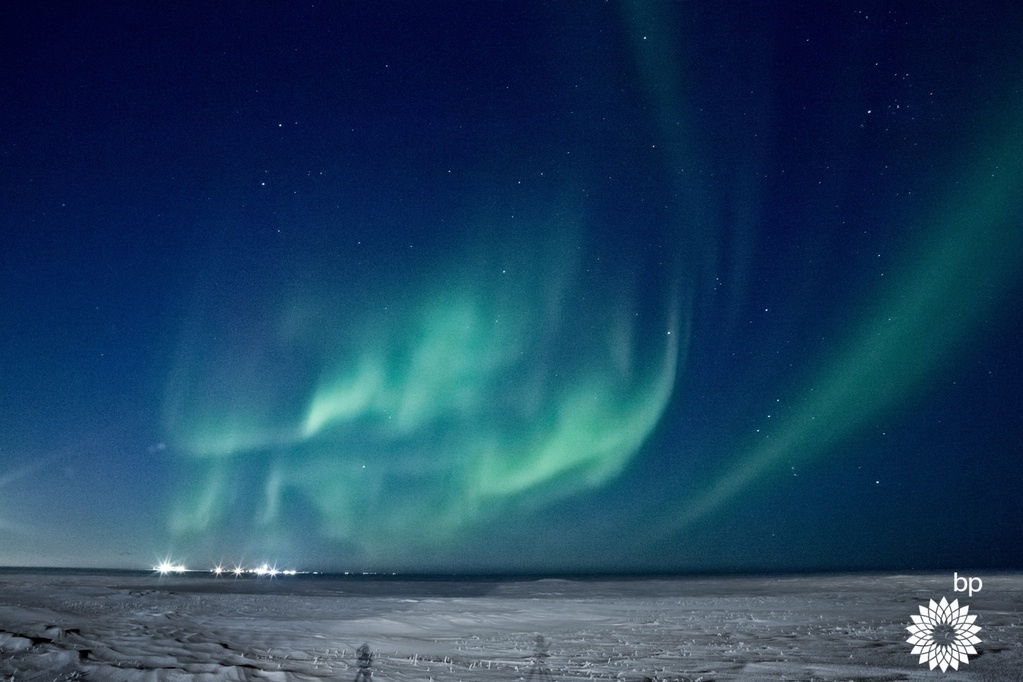 Alaska Governor Bill Walker has a message for President Barack Obama: Fill the Trans-Alaska Pipeline System while you still can.
The U.S. agreed earlier this month to allow Royal Dutch Shell Plc to resume Arctic oil exploration, yet state officials say it may not be enough to save the 800-mile (1,300-kilometer) pipeline, Alaska's economic lifeline for the past 40 years. Efforts to limit drilling and dwindling volumes on the line may eventually make it difficult to move crude at all.
"We have an oil pipeline that's two-thirds empty," Walker, a Republican-turned-independent, said in a telephone interview from Anchorage. "It's easy for people to predict what will or won't happen, but as governor I can't take that chance. Right now, about 75 percent of our revenue comes from that oil pipeline."
Spanning mountains, rivers and caribou ranges, the Trans- Alaska Pipeline — the world's largest private-construction project when built for $8 billion in the 1970s — symbolizes the paradox of an energy- and wilderness-rich state. Obama visits Alaska this week for an Arctic perspective on climate change.
"The actions of this administration seem destined to shut down our Trans-Alaska Pipeline," Lisa Murkowski, an Alaska Republican and the Senate Energy and Natural Resources Committee chairwoman, said in February after the Interior Department announced plans to restrict drilling in the Arctic National Wildlife Refuge and curb development in federal Arctic waters.
Spell the End
A halt in pipeline operations "would spell the end of oil on the North Slope for a very long time," Gunnar Knapp, an economics professor at the University of Alaska in Anchorage, said in a phone interview. He referred to the region in northeast Alaska where most of the state's oil originates.
Environmental groups say they're not buying the doom-and- gloom scenario for the pipeline, known by its acronym, TAPS.
"There's always a sky-is-falling mentality associated with TAPS," Lois Epstein, Arctic program director in Anchorage for The Wilderness Society, said in a telephone interview. "We don't need these new oil reserves to keep the pipeline going for many decades."
In his Aug. 29 weekly video address, Obama said he realizes that the U.S. economy will rely on oil and gas as it transitions to other forms of energy. At the same time, he said his administration will allow Arctic oil exploration at only the "highest safety standards possible."
"I share people's concerns about offshore drilling," he said.
Another Decade
Shell has said its newly approved Arctic wells may not begin production for at least another decade. Alaska has about 38 billion barrels of technically recoverable crude reserves, according to data from the Energy Information Administration, the U.S. Energy Department's statistical arm.
"The pipeline is not shutting down any time soon," Pamela Miller, head of research firm Arctic Connections in Fairbanks, Alaska, said by phone. TAPS can run "for another 30 to 50 more years without opening up special areas."
Volume on the pipeline, which funnels crude to Valdez in the south from Prudhoe Bay in the north, has declined with North Slope oil production during the past three decades. Flows are dropping about 5 percent a year and slid to 513,441 barrels a day in 2014 from a peak of 2 million in 1988, according to operator Anchorage-based Alyeska Pipeline Service Co.
Alaska in April projected North Slope crude production would tumble to about 320,000 barrels a day by 2024.
A drop below 300,000 barrels a day would likely trigger a "fundamental change" in operations, including smaller-batch shipments and additional pump stations to keep the line running, Alyeska President Thomas Barrett said by phone.
Costs Unknown
Associated costs are unknown, though they depend on factors such as fuel prices and the rate at which the oil flows, Katie Pesznecker, an Alyeska spokeswoman, said in an e-mail. Alyeska is already using heat to prevent freezing and water pooling in the line and small devices called "pigs" to remove wax that can build up when volumes are low, Barrett said.
"It's not like there's some shutoff point, some magic flowthrough," the University of Alaska's Knapp said. "The smaller the flowthrough, the higher the cost."
Three major oil companies — BP Plc, ConocoPhillips and Exxon Mobil Corp. — mostly fund Alyeska, and Chevron Corp.'s Unocal unit has a 1.4 percent stake.
"It is difficult to forecast when it will no longer be feasible to operate the pipeline" because that depends on variable factors including taxes and the price of oil, Andrea Urbanek, a ConocoPhillips spokeswoman, said by e-mail.
Spokesmen for BP and Exxon Mobil said they are working to encourage more North Slope resources to increase pipeline flows. Erika Conner, a Chevron spokeswoman, declined to comment.
"I think that he'll have a better appreciation when he's up here, kind of what the need is in Alaska," Governor Walker said.