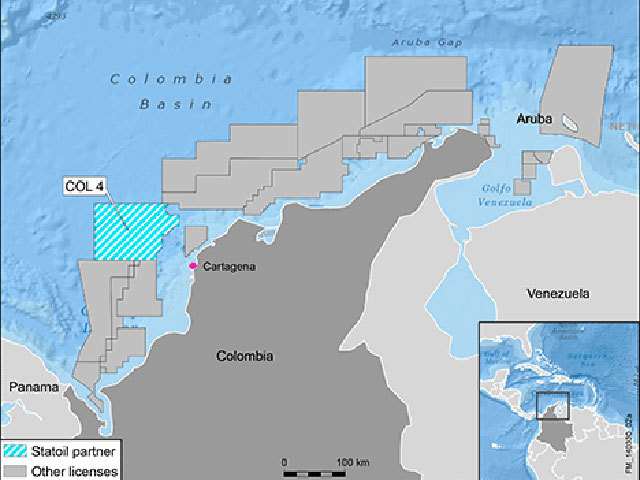 Pacific Exploration has started operations at the Puerto Bahía port facilities in Cartagena, Colombia.
The port, built at a cost of approximately US$ 600 million, consists of a hydrocarbon terminal and a dry cargo terminal.
The port has officially commenced liquid and general bulk transport operations.
Pacific (formerly Pacific Rubiales) has a 41.65% equity interest in the private company that developed Puerto Bahía.
The hydrocarbon terminal has an initial storage capacity of 2.4 million barrels, in eight storage tanks for both naphtha and crude oil and has the capacity to load Suezmax tankers (up to 1 million barrels capacity).
In addition, it has a truck loading/unloading station and a barge terminal offering complete flexibility in hydrocarbon transportation logistics. The bulk loading terminal has a 300m dock and can handle post-Panamax ships.
It has an area of 12 hectares available for storage with room for future expansion. The port is accessed by sea, river, and land in the Bay of Cartagena, on the north side of Barú Island and has a natural draft of 20 meters.
Chief executive Ronald Pantin, said: "The official opening of the port is the fulfilment of our strategy to promote infrastructure projects that are complementary to our exploration and production investments.
"Puerto Bahia adds flexibility to our operations and supports our belief that the right infrastructure project begets progress for the entire country.
"The port offers an alternative oil export point for Colombian producers as well as providing import/export and storage capabilities in close proximity to the new Reficar refinery."
Puerto Bahía is an initiative of Pacific and the International Financial Corporation (IFC), the investment arm of The World Bank.
Recommended for you

Russia's crude oil revenues take a hit even as exports swell