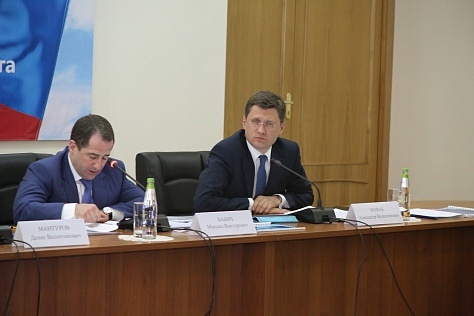 Russian Energy Minister Alexander Novak has been appointed chairman of state-controlled oil pipeline monopoly Transneft, the company said on Tuesday.
Novak's appointment could strengthen Transneft's negotiating power in its disputes with oil producers, including Russia's top energy company Rosneft, on issues including access to pipelines and construction.
He will take over from Matthias Warnig, managing director of the Nord Stream consortium that ships Russian gas to Germany via an undersea pipeline on the bed of the Baltic Sea.
Warnig, who had served in East Germany's Stasi secret service, will keep a seat on the board of Transneft, which handles the lifeblood of Russia's economy, pumping oil to foreign and domestic consumers via a 50,000 km network.
Recommended for you

EU aims to give members option to block Russian LNG imports