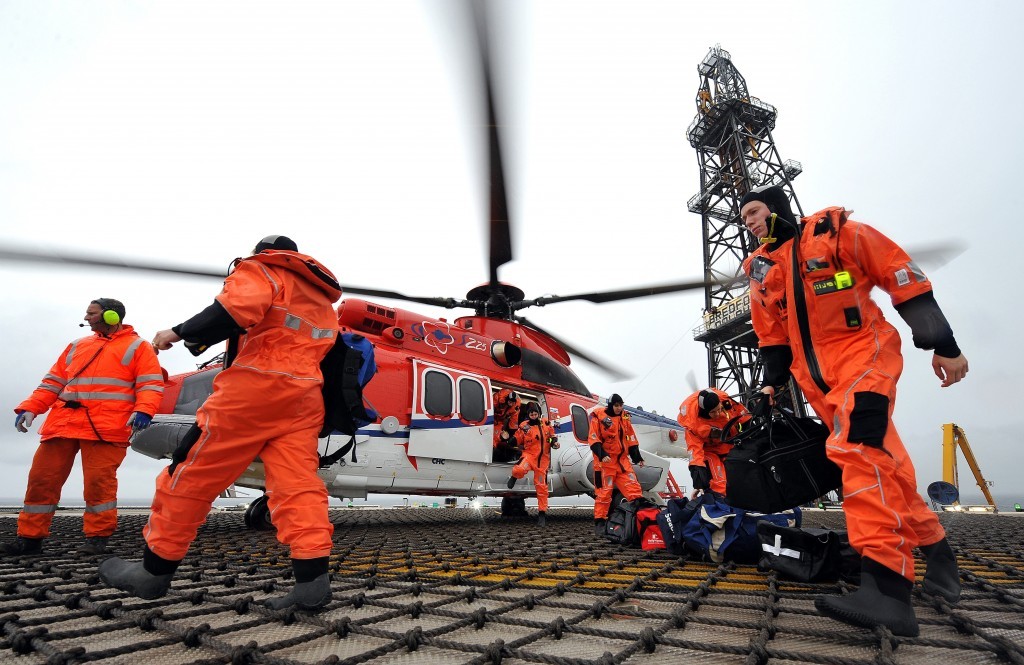 Offshore members of the Unite union have been warned they are playing a dangerous game if they vote for strike action over pay and conditions.
The warning came from Bill Murray, chief executive of the Offshore Contractors Association, which represents the oil and gas companies in the UK sector North Sea.
He said that if members were engaged in brinkmanship they were "playing a very dangerous game."
And he reiterated the deal currently on the table – and which has been recommended by union bosses – is "the best and final" one.
"We were absolutely clear when we put the offer on the table, it's the best we can do. There's no way we can improve it. We can't go back to the operators and ask for more money."
Murray said jobs were at risk if strike action went ahead as some operators may be forced to shut down older installations and may not be able to restart again.
Murray said: "An International Monetary Fund report identifies the UKCS as 43rd out of 43 operating regions around the world in terms of cost of operations. We face a major challenge in terms of attracting investment to the region."
"The best way of getting back some of the jobs we've already lost is to bring forward new projects. Strike action will do irreparable damage to the reputation of the North Sea as a safe place to invest."
"Factoring in industrial action makes it more difficult to justify putting money into the North Sea and drives investment away."
The two sides have been at loggerheads over industry efforts to reduce costs by changing shift patterns, sick pay and leave entitlement.
The OCA appeared to have resolved the dispute in June when Unite and the GMB union recommended members vote in favour of a revised pay deal.
GMB's offshore members accepted the offer, but Unite's snubbed the proposals.
Unite maintain employers have failed to improve on the deal they tabled in June.
The OCA has proposed a pay freeze at a time when UK inflation sits at 0% and offered a better deal on sick pay and holiday pay. The package is said to be worth up to £7,000 per annum extra to non-salaried workers by taking holidays during their field break.
Offshore trips would be limited to three weeks and member companies would have to give 90 days notice to future shift pattern changes.
Murray added: "We produced a fair offer. We're not cutting wages, we're not cutting conditions. We're holding wages at previous year's level and maintaining levels of holiday entitlement and we've improved holiday pay.
"We've also improved other areas such as standby pay, sickness pay. If workers are prepared to change the way they take their holidays they can earn substantially more as well."
"I think the biggest thing they can do is encourage all their members to actually use the vote they they'll be given."
Regarding moving to a three on-three off rota system, Murray said: "Every day that passes makes it abundantly clear that's the direction of travel that we need to go to make the efficiency gains that are expected of us. We can't influence that situation. We've done everything we can."
The OCA looks after the interests of companies operating in the oil and gas sector and includes major employers Amec Foster Wheeler, Aker Offshore, Petrofac, Sparrows, Stork and Wood Group. Combined, the companies have a workforce of more than 20,000.
Unite industrial officer Willie Wallace said Unite was "still working on the details" of the strike ballot.