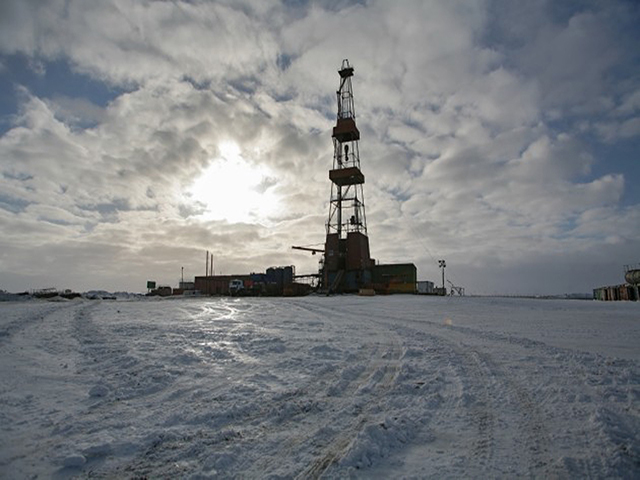 OAO Rosneft will sell a stake in one of its largest oil-producing projects to ONGC Videsh Ltd., the overseas arm of India's biggest explorer.
The unit of state-owned Oil & Natural Gas Corp. will take a 15 percent share in Vankorneft, Russia's second-largest oil producing development, the companies said at a signing ceremony Friday in Vladivostok, in Russia's Far East. ONGC will have a right to two directors on Vankorneft's board and Rosneft will keep control of the project operations, including the Vankor- Purpe pipeline, the companies said. The deal is pending regulatory approval.
The Vankor field, which started production in 2009, is one of the largest in Russia, with recoverable reserves estimated at about 500 million tons. Vankor pumped about 80.9 million barrels of oil in the first six months of the year, according to the company. The field produces more than 60,000 tons (about 440,000 barrels) a day and is one of the main sources of supply for the Eastern Siberia-Pacific Ocean pipeline, the company said on Friday.
"The deal clearly shows ONGC is pushing forward to build a global portfolio in oil, which will be critical as India's demand continues to grow and oil imports accelerate," Neil Beveridge, a Hong Kong-based analyst at Sanford C. Bernstein & Co., said in a phone interview on Friday. "This is the company's third big deal in Russia."
ONGC shares erased initial gains to fall as much as 2 percent to 224.55 rupees. They traded at 224.75 rupees as of 9:56 a.m. in Mumbai. The benchmark S&P BSE Sensex fell 1.8 percent.
"This will give an impulse to development of our partnership, probably in the other large-scale oil and gas upstream projects in the region," Igor Sechin, chief executive officer of Rosneft, said in a statement. The agreement will allow a "brand new level of strategic cooperation between Rosneft and ONGC," he said.
ONGC was seeking to pay $900 million for a stake in Vankorneft, a person with direct knowledge of the plan said last month. The company will secure about 3.5 million metric tons of oil a year (about 70,290 barrels a day), the person had said.
The deal sets "a market price" for the asset, Sechin told reporters after the agreement's signing, while declining to disclose the value. Russia's biggest crude producer will continue talks with other companies on selling more stakes in Vankor, including China National Petroleum Corp., he said.
"All the partners that should want to join the project would have to orient themselves on that price," Sechin said.
Russia, pressured by western sanctions and falling crude prices, offered 10 percent of the field to CNPC during President Xi Jinping's visit to Russia in November last year.
ONGC Videsh owns 20 percent in the Sakhalin-1 project off Russia's far eastern coast, which it acquired in 2001. The project produces oil and gas; ONGC Videsh gets a share of the output or equivalent revenue. While ONGC spent $2.1 billion to buy Imperial Energy Corp. in Russia in 2009, output from the field witnessed a decline.
"They have had a mixed record in Russia so far," Beveridge said. "Sakhalin was a great project, but Imperial turned out to be very disappointing. Vankor is one of Russia's largest fields and there may be an oil off-take agreement with Rosneft as part of this."
Recommended for you

Russian oil flows halted through pipeline to Central Europe