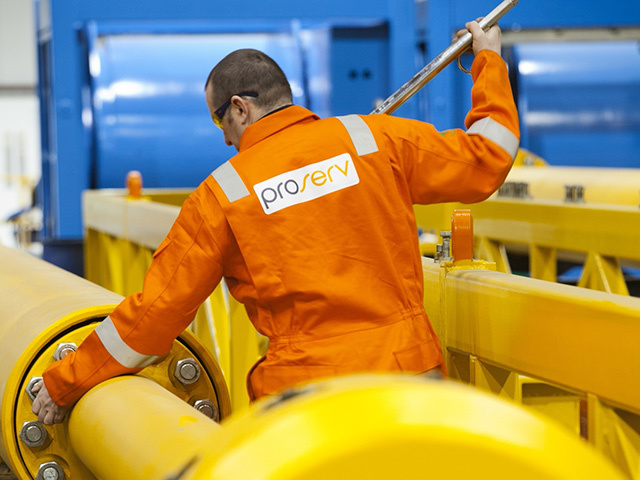 New figures showing a big jump in annual turnover capped an eventful week for north-east energy service firm Proserv.
Accounts from Companies House reveal the business received a major boost from its acquisition of precision-engineering firm KRG Industries early last year.
Proserv's turnover soared to £100.17million in 2014 from £54.76million the year before, as the trade and assets of Coatbridge and Stockton-on-Tees-based KRG were integrated into the group.
But pre-tax profits fell to £6.1million in the latest period, compared with £8.08million previously.
Westhill-based Proserv, which specialises in life-of-field services to the global oil and gas industry, said margins suffered as a result of changing "pricing and volume mixes" across various product lines.
Proserv was formed in 2011 through the amalgamation of five separate companies and now employs more than 2,100 people in 11 countries.
The five businesses involved in its creation included three from the north-east – Proserv Technology, Proserv Offshore and Hydrafit Subsea – plus Houston-based Gilmore Valve and Argus Subsea.
US private-equity firm Riverstone Holdings acquired 100% of the share capital from Intervale Capital and other shareholders last year, since when Proserv has gone on to scale new heights.
It won top honours at both the Subsea UK and Offshore Achievement Awards earlier this year, and just this week announced its acquisition of Aberdeen-based marine technology firm Nautronix for an undisclosed sum.
Chief executive David Lamont was among the speakers at this week's Offshore Europe oil and gas show in Aberdeen, calling on the offshore industry to trim more "flab" in order to survive the slump in oil prices.
In its accounts, Proserv said: "Demand continues to increase for the specialist services the business offers.
"Additional investment into the business facilities and infrastructure continues and the directors anticipate an expansion in customer base and offering."
The highest paid director earned remuneration and pension benefits worth £382,000 during 2014, compared with £349,000 a year earlier.
Recommended for you

Growth spurt as Havfram targets renewables market