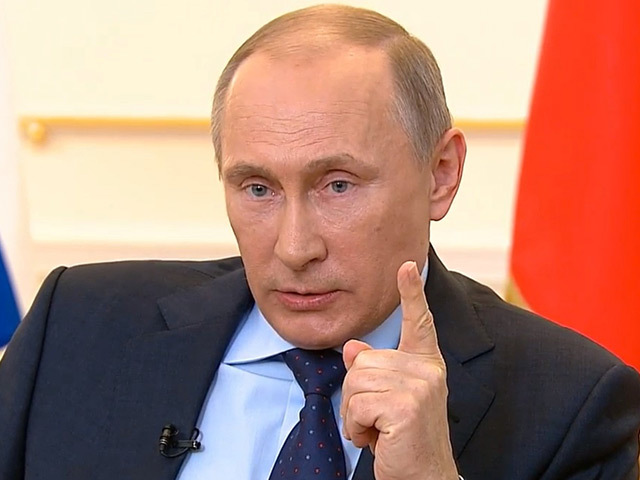 Few things have more potential to spook the oil market than the prospect of Russia joining forces with OPEC. Speculation that such a move was afoot last month drove crude to its biggest three-day gain in 25 years.
Despite the market buzz, there are sound economic and technical reasons why this is unlikely to happen.
"Russia and OPEC have talked about cooperation in cutting production many times in the past, but the results of that were always dismal and disappointing," said Nordine Ait-Laoussine, president of Geneva-based consultant Nalcosa and former energy minister of Algeria.
"Russia has assumed that when oil prices go down, OPEC countries are in a weaker position and are more likely to be the first to cut its production, and they always did."
Russia vies with Saudi Arabia and the U.S. for the title of world's largest oil producer. When Venezuelan President Nicolas Maduro said last week he had agreed with his Russian counterpart Vladimir Putin on "initiatives" to bring stability to the oil market, he was attempting to resuscitate a plan to boost prices that went nowhere in November.
Kremlin officials were quick to dismiss the prospect of joint action. Making artificial cuts to output for a short-term gain in prices would be senseless, Russian Energy Minister Alexander Novak said Sept. 4. Igor Sechin, chief executive officer of Russia's largest oil company Rosneft OJSC, also delivered a reality check, saying the nation won't be joining the Organization of Petroleum Exporting Countries and couldn't cut production even if it wanted to.
To be sure, Russia has good reason to want crude to rise again. Energy accounts for more than 60 percent of exports and the nation's economy is entering a recession due in large part to the price slump. Oil and gas are contributing the lowest share of budget revenue since 2009, according to data from Russia's treasury.
However, the nation can tolerate low prices better than many OPEC members. Russia's budget deficit is projected to be about 3 percent of economic output this year, according to Finance Minister Anton Siluanov. Saudi Arabia, OPEC's largest producer, will have a budget gap of almost 20 percent, the International Monetary Fund forecasts.
Russia is comfortable with an oil price above $60 per barrel, Deputy Prime Minister Arkady Dvorkovich said last week. Several OPEC members need more than $100 to balance their government budgets, according to the IMF. Brent crude, the international benchmark, traded at about $49 in London Friday.
Even if Russia wanted to join a future OPEC move to curb production, it doesn't have the ability of some Persian Gulf producers to quickly raise or lower output because of the harsh winters and complex geology at its Siberian oil fields, according to the Russian Energy Ministry.
"You cannot regulate productivity of Russian wells simply by turning a faucet," Sergei Klubkov, exploration and production analyst at Moscow-based Vygon Consulting, said by e-mail.
Russia also doesn't have a single state-owned company that controls the nation's oil production, such as the Saudi Arabian Oil Co. or National Iranian Oil Co. The number of publicly traded producers means the nation couldn't curb output like an OPEC member, said Sechin of state-owned Rosneft, which accounts for about half of Russian oil exports.
Russian oil companies aren't clamoring for an alliance with OPEC. They are actually outperforming their international peers on metrics such as cash flow and profit margins. Russian oil extraction and export tax rates shrink at lower prices, giving companies a buffer against the slump in crude.
Russia is also in direct competition for market share with OPEC members. The rivalry is particularly acute in Asia, the main source of growth in oil demand and a region where Saudi Arabia is also taking steps to maintain its presence. Iran, which produces a similar grade of crude to Russia, is preparing to ramp up production by as much as 1 million barrels a day next year after reaching an agreement to lift international sanctions.
The notion of a Russia-OPEC alliance was first mooted in the 1970s as a way of opposing "American imperialism," according to Stanislav Zhiznin, a professor at Moscow State Institute of International Relations, who worked in the Soviet and then the Russian Foreign Ministry from 1977 until 2011. It was considered again to support prices after the Sept. 11 terrorist attacks and the 2008 financial crisis. Each time the idea came to nothing, according to Nalcosa's Ait-Laoussine.
Recommended for you
X

In case you missed them, Energy Voice's Friday Five