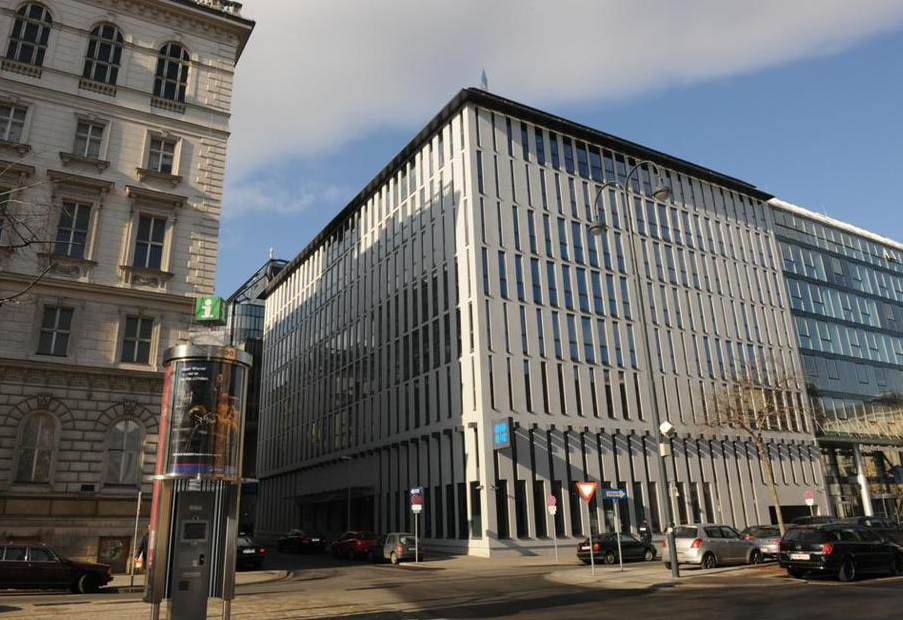 Venezuelan proposals for a summit between OPEC and non-OPEC producers are advancing, and should focus on bolstering oil prices rather than limiting volumes, government officials said Tuesday.
The country seeks a fair price for oil that will support economic growth and energy demand, Oil Minister Eulogio Del Pino said in an interview at Tuesday's meeting between Venezuela and Saudi Arabia officials in Caracas. The oil price floor Venezuela is suggesting would be analyzed every quarter, he said.
The Organization of Petroleum Exporting Countries has come under pressure from Venezuela and some other members to take action after the group decided last November not to reduce output. Saudi Arabia led OPEC's decision to compete for market share against US shale producers rather than support prices. Oil in New York and London reached six-year lows last month amid excess global supply.
"They are certainly motivated to try and put something together — something that limits production, raises prices and helps Venezuelan finances," Tim Evans, an energy analyst at Citi Futures Perspective in New York, said by phone. "They have been floating these trial balloons for a while."
A Saudi Arabian delegation headed by Tawfiq Bin Fawzan Al Rabiah, the kingdom's commerce minister, and Abdullah Bin Abdullah Al Obaid, vice minister of foreign relations, met with Venezuelan counterparts for a second day in Caracas. Relations between the two countries are excellent, Foreign Minister Delcy Rodriguez said after the talks.
Brent crude, the benchmark for more than half the world's oil, would need to climb to $89 a barrel for Venezuela to balance its budget, Robert Burgess, a London-based analyst for Deutsche Bank AG, said in a May report. Brent rose 26 cents, or 0.6 percent, to $46.63 a barrel on the London-based ICE Futures Europe exchange Tuesday.
"I can see the Saudis giving the Venezuelans permission to pursue this idea, without pushing it themselves," Evans said. "A major hurdle is that non-OPEC countries might not be interested in such a meeting after already cutting their expenditures and making other moves. They probably feel they've already made their contribution."
Venezuelan President Nicolas Maduro said he and Russian President Vladimir Putin agreed to "several initiatives" to balance the market while meeting in China on Sept. 3, according to Venezuela's state-news agency AVN. Maduro and Putin "didn't discuss any concrete steps" on oil prices, Putin spokesman Dmitry Peskov said.
"It is necessary to admit that OPEC is not the only actor in producing oil," Del Pino said. "There are other actors outside of OPEC that must be taken into consideration."
Recommended for you

Oil rallies with OPEC+ decision, G-7 cap plan dominating trading