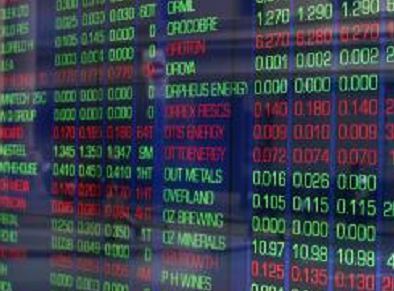 Kenya and Uganda ended months of debate in August to sign an agreement on an oil pipeline costing almost $4 billion. Finding the money to build it and companies to start pumping crude may be a harder task.
The 1,500-kilometer (930-mile) pipeline is key for exporting the region's crude when production finally begins — 2018 in Uganda's case. With oil prices languishing below $50 a barrel, there's little incentive for companies such as Tullow Oil Plc, Africa Oil Corp., China's CNOOC Ltd. and France's Total SA to keep investing.
"The lower oil price has created a great deal more of uncertainty around future oil production, given that additional capital expenditure will be required to make oil production a reality," Razia Khan, head of Africa economic research at Standard Chartered Plc in London, said in an e-mailed response to questions.
Just before prices collapsed, oil held great promise for both nations as a way of transforming their mainly agrarian economies and reducing poverty. Uganda, Africa's biggest exporter of coffee where about 38 percent of the population live on less than $1.25 a day, has proven oil reserves of 2.5 billion barrels, on par with Colombia, according to the U.S. Energy Information Administration. Kenya is estimated to have 600 million barrels available, but not proven.
Oil explorers had assumed prices higher than $80 per barrel when modeling projects, according to a 2015 PricewaterhouseCoopers study on the African oil and gas industry. Brent crude has plunged 57 percent since the beginning of June last year and traded as low as $45.98 a barrel in London on Tuesday.
"These big oil-based investments are not feasible," Aly- Khan Satchu, the chief executive officer of Rich Management Ltd., an adviser to wealthy individuals and companies, said by e-mail from Kenya's capital, Nairobi. "Current price structures preclude these big ticket investments."
From Ghana to Angola, the end of the oil boom is destabilizing economies in Africa as revenue slumps and currencies tank. Nigeria, Africa's biggest oil producer, has imposed foreign-exchange restrictions to stabilize the naira, Angola has cut its budget by about a quarter and Ghana was forced to take almost $1 billion in emergency loans from the International Monetary Fund to bolster reserves.
Tullow, the lead explorer in East Africa, is already cutting costs to make its business competitive at $50 a barrel. Chief Executive Officer Aidan Heavey said in July the company will make a final investment decision on some of its discoveries in the region by the end of 2016. George Cazenove, head of media relations at London-based Tullow, didn't immediately respond to an e-mail and voice-mail seeking comment.
The planned crude pipeline in East Africa, which will cost about 400 billion Kenya shillings ($3.8 billion), runs from Uganda's Lake Albertine basin through Kenya's remote northern oil fields, to a yet-to-be-built port in the Kenyan coastal town of Lamu.
Government officials in both countries say their projects are still viable. Kenyan Treasury Secretary Henry Rotich said in a Sept. 8 interview that he remains optimistic of investment because "these companies have already invested a lot and need to recoup."
Keith Muhakanizi, permanent secretary at Uganda's Finance Ministry, said on Sept. 9 the two governments will begin mobilizing resources for the project soon and he was confident they "shall raise the funds."
The World Bank's International Finance Corp. pledged last year to invest in the pipeline from a $600 million fund earmarked for regional economic development.
Oil explorers "want to get their investment back," Armando Morales, the IMF's representative in Kenya, said in an interview in Nairobi on Sept. 10. "The fact that investors are still interested makes me think that they are still optimistic, maybe less than before, but they are still optimistic."
Kenya and Uganda have already ramped up debt on the expectation of future oil revenue. Kenya sold $2.75 billion of Eurobonds in 2014, while Uganda planned an auction of about $1 billion in securities this year until a stronger dollar scuppered its plans. The IMF estimates that government debt in Kenya reached 49 percent of gross domestic product last year, up from 41 percent in 2009, while Uganda's ratio surged to 30 percent from 18 percent.
"Low oil prices are a concern for everyone," Denis Kakembo, a senior tax manager at Deloitte East Africa, said in a phone interview from the Kenyan capital, Nairobi. "Discovery of crude oil does not mean anything until you monetize it."
Recommended for you

Stranded asset risk in Africa on the rise