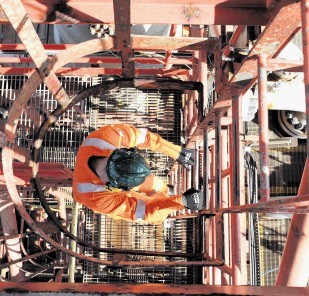 Around 800 people attend a jobs fair in Aberdeen today as the the Energy Jobs Taskforce met in the city to drive forward work supporting more than 2,500 individuals and 100 employers through the current downturn in the oil and gas industry.
Job seekers attended the third PACE event at the city's Beach Ballroom.
Similar to the last PACE (Partnership Action for Continuing Employment) event individuals had the opportunity to meet with employers that have vacancies as well as a chance to get free impartial advice on job and training opportunities.
Gordon McGuinness, depute director of Industry and Enterprise Networks of Skills Development Scotland, said: "The PACE event today was successful in bringing hundreds of oil and gas workers together with employers and support services.
"Like previous jobs fairs, workers at risk of redundancy will have found employment as a direct result of today's event while others will have received invaluable information on areas such as CV writing, job searching and financial advice.
"We are committed to sustaining our support for workers who have experienced redundancy and those at risk and will build on the success of today's event."
The Scottish Government set up the Energy Jobs Taskforce in January after the sector was hit by the slump in oil prices.
The Taskforce has worked with companies and trade unions to introduce a range of new initiatives and support for hundreds of SMEs in the sector from managing cashflow to supply chain management and leading in challenging circumstances.
A further series of events and workshops is being planned over the autumn.
Energy Minister Fergus Ewing said: "There is a shared determination within the industry to collaborate and overcome the challenges currently besetting the industry, which have been exacerbated by the low global oil price."
Mr Ewing reiterated his call to the UK Government to fulfil its commitment to further consultation with the industry during 2015 on options to support exploration, decommissioning and critical infrastructure.
Chair of the Energy Jobs Taskforce, Dr Lena Wilson, said: "The immediate focus of the Taskforce has been on ensuring the right support is reaching those who are facing redundancy and to date we've engaged with over 2,500 individuals and more than 100 companies.
"Whilst this support has and will continue for as long as necessary, the Taskforce has also made significant progress in helping to establish and tackle the wider issues facing the industry which will be crucial to its sustainability and growth.