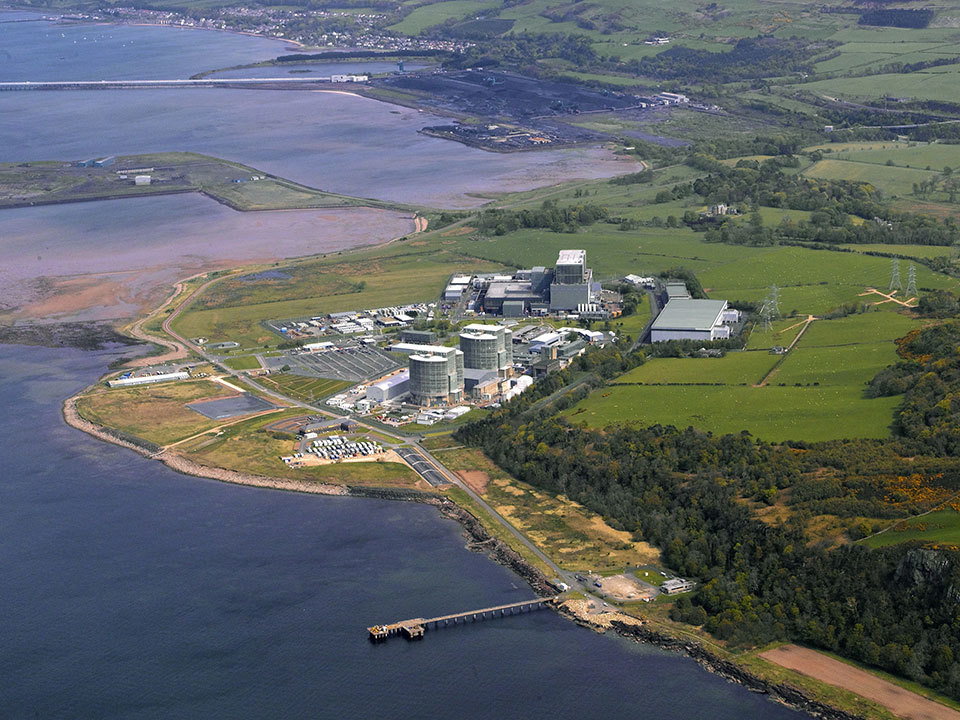 New research ordered by a North Sea industry pioneer says the development of a fully-fledged industry that taps underground coal reserves could generate £13billion and 12,000 jobs for the UK economy.
And the study claims Scotland would stand to retain almost half of these spoils.
The independent report was commissioned by Cluff Natural Resources (CNR), whose chairman, Algy Cluff, was involved in the discovery of the Buchan field nearly 40 years ago.
London-listed CNR plans to create the UK's first Underground Coal Gasification (UCG) project.
Of CNR's nine UK UCG licences, its so-called Kincardine project in the Firth of Forth is the closest to fruition.
The study, carried out by consultancy Biggar Economics, says this project alone has the potential to add £600million to the UK economy and that its development would create 830 jobs.
Biggar based its forecasts on the assumption that eight UK UCG projects, including Kincardine, will be developed.
But CNR cast doubt on the immediate future of Kincardine last month, when it revealed that it could postpone work on the project's pilot plant.
The firm said an ongoing government review into Scotland's energy needs and a motion at the SNP Party Conference calling for UCG to be blocked had caused the uncertainty.
CNR chairman Algy Cluff has lobbied politicians to back his company's plans, which he says will create jobs and enhance the UK energy mix.
The report says the eight UK UCG projects are worth £6.2billion and that in 30 years a £6.6billion export business could be in place.
It also says both strands of the industry could support 11,900 jobs in peak years.
About 45% of the wealth and jobs created could stay north of the border, according to the report.
Mr Cluff said: "The findings of this report highlight the huge potential of the development of a UCG industry in Scotland and the UK.
"UCG has a vital role to play in the diversification of the UK's energy mix and security and this report demonstrates how the development of UCG would create significant benefits for both the Scottish and wider UK economy."
UCG involves pumping oxygen and water through a borehole to turn the fossil fuel into synthetic gas, which can then be converted into hydrogen, methane, carbon monoxide and carbon dioxide.
The method has faced widespread opposition from environmentalists, who feel the methods used are unsafe and require further testing.
Recommended for you

Capturing the opportunity: Why now is the time to act on CCS