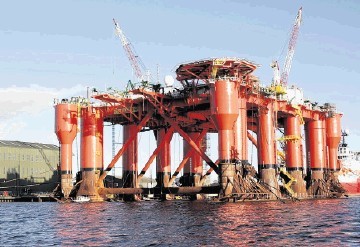 Dolphin Drilling is in consultation with staff over potential job reductions across its offshore fleet.
The company's offshore activities, which are controlled from offices in Scotland, Norway and Mozambique, have confirmed the move.
A spokeswoman for Dolphin Drilling said talks were being carried out with those likely to be affected.
She said: "We can confirm consultation with its offshore fleet personnel is currently ongoing."
No indication was given on how long the consultation period was expected to last but the announcement comes just a day after Technip confirmed it had launched a new job losses consultation with its Aberdeen-based Subsea UK business.
Technip's division, which employs 700 people, is the second UK-based business unit to be entered into a consultation process in recent weeks.
The company met with staff in Aberdeen yesterday to discuss the effects of a major cost reductions scheme, which will include a division overhaul and proposed job cuts to its Westhill base.
Recommended for you

OGA prepared to get tough over energy transition