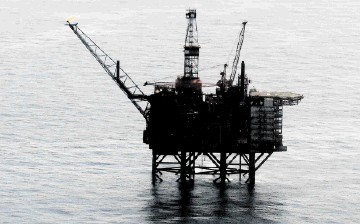 The North Sea business of CNR International booked pre-tax losses of £86million as production declined last year, figures filed at Companies House show.
But the losses were an improvement on the £156million loss the firm made in 2013 as the firm felt the impact of outages on its Banff and Kyle fields in the Central North Sea about 200 miles east of Aberdeen.
Production from Banff and Kyle was suspended in December 2011 when the FPSO was hit by severe storms that winter. Production on the fields started back in July 2014.
The accounts for the year ended 2014 revealed Banff achieved 2,900 barrels of oil per day and 1.4m cubic feet of gas, while Kyle reached 2,000 barrels of oil per day and 1m cubic feet of gas.
Overall North Sea production which includes fields such as Ninian, Columba and Tiffany, Toni and Thelma fields fell 5% to 17,380 bbl/d.
The figures also show that employment at the firm remained stable at 362 until the end of the year. But compensation for loss of office for directors reached £332,000. Two directors resigned from the board of the group in 2014, while James Edens, managing director of the firm's North Sea operations, resigned in April of this year.
In August, the Calgary-based oil and gas firm CNR revealed plans to reduce its budget by a further £120million to £2.7billion, with cuts planned for all areas of the business.