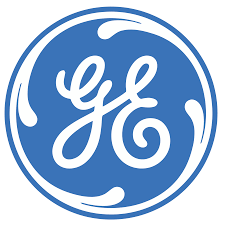 General Electric said it had struck an agreement with the Government to access export financing of up to 12 billion US dollars (£8 billion) in a deal that could create up to 1,000 jobs.
The industrial giant said the deal – welcomed by Prime Minister David Cameron – would support both confirmed and potential orders in markets such as Brazil, Ghana, India and Mozambique which would create the jobs in the energy sector.
GE signed the agreement in Downing Street with UK Export Finance (UKEF), which underwrites credit for overseas buyers. The Government said it related to solar power generation and oil and gas related exports.
The company has said that it is moving hundreds of jobs out of the US after Congress did not renew its export credit programme.
Mr Cameron said: "We are doing everything we can to make Britain the best place in Europe to start, finance or grow a business and GE's substantial commitment through this agreement is fantastic news.
"It will provide jobs and security for people working in the energy sector and elsewhere. It is a vote of confidence in our long term economic plan."
Jeff Immelt, chairman and chief executive of GE, said: "Export finance is a critical tool we use to support our customers. In today's competitive environment, countries that have a strong export credit agency will attract investment."
The company is already one of the top investors in the UK, operating in more than 60 locations including 40 manufacturing sites. It has invested £14 billion into the UK since 2003, generating exports to more than 50 countries.
GE employs 17,000 people in the UK in the energy, oil and gas, healthcare and aerospace sectors.
Locations include London, Aberdeen, Amersham, Cardiff, Cheltenham, Leicester, Nailsea and Southampton.
Elsewhere there was less welcome jobs news from a US firm as construction equipment giant Caterpillar lined up cuts which could top 10,000 over the next three years, representing 8% of its 126,000-strong global workforce.
The firm employs 9,500 people at 20 major facilities in the UK. A spokesman said the cuts would be "global and across all sectors" but would not give specifics about which sites would be affected and how many jobs in each of its regions.
Recommended for you

UK Government announces £20m ring-fenced tidal funding in upcoming CfD