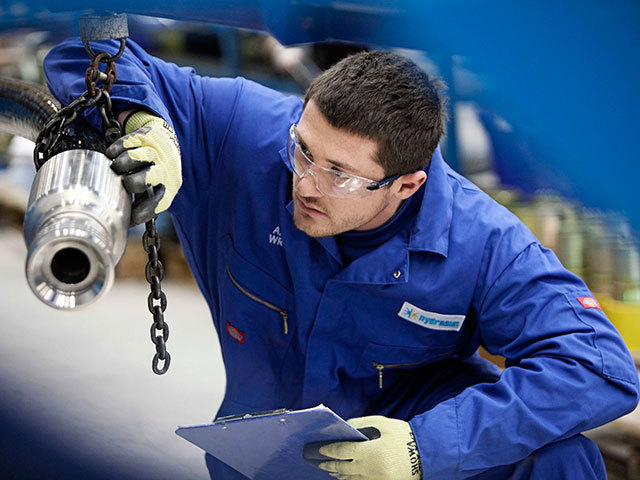 Hydrasun has confirmed plans to reduce its headcount by up to 97 employees.
The move comes in the same week as both Technip and Dolphin Drilling revealed they were also in consultation over jobs.
Hydrasun, which employs 338 people in the city, said it had entered into talks with staff.
The firm has also proposed a potential pay reduction of 12% to some staff across all of its UK operations.
Chief executive Bob Drummond, said: "As is the case with many other companies, Hydrasun is currently experiencing significant challenges in the face of the severe downturn in the oil and gas industry.
"Unfortunately, the consequential effect of this is the business cannot sustain its current cost base and we are therefore currently considering a number of possible options with regards to achieving substantial cost reductions.
"Whilst the detail of these options has yet to be finalised, the situation is that up to 97 positions within our Aberdeen HQ operations are being considered for possible redundancy, along with a potential pay cut of up to 12%.
"We have commenced the consultation process with our staff and expect to have this completed and the final details confirmed by the end of October."
The company employs 592 people in total.
Meanwhile, subsea firm Plexus said a number of posts would go in Aberdeen after consultations.
A company spokeswoman said: "We certainly plan it to be less than 20. Options are part-time working or early retirement but we're just working that out."
Recommended for you

Aberdeen Gallery given special training after oil protestor art attacks