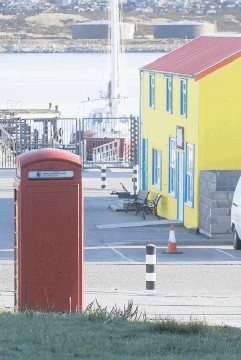 Falkland Oil and Gas Limited, the exploration company focused on the South Atlantic, has said efforts to resolve equipment issues on its Humpback well took longer than expected and resulted in a revised drilling programme.
The company said drilling has now recommenced and anticipates the results of the well will be available early next month.
An agreement has been reached with Premier Oil and Rockhopper Exploration to drill a further well on the Isobel/Elaine complex. This well will replace the Jayne East well in the current drilling campaign.
Under an amendment to the farm-out agreement Falkland will receive $10 million from Premier Oil and Rockhopper Exploration in compensation for not drilling the Jayne East well.
Falkland will be fully carried through its 40% equity share of the well costs, as per the original farm-out agreement. There is an ongoing insurance claim with respect to the 14/20-1 Isobel Deep well and Falkland will be party to this claim.
The re-drill well will target the Isobel Deep reservoir which was oil bearing in 14/20-1, but could not be logged or sampled for mechanical reasons.
This new well will be drilled a suitable distance (approximately 4km) from the original well bore and is also expected to encounter additional reservoir targets in the Elaine South and Isobel Shallow fans. Falkland expects to drill this well will be drilled after the completion of Humpback.
Swapping Jayne East for a further well on Isobel/Elaine is subject to the final approval of the Falkland Islands Government.