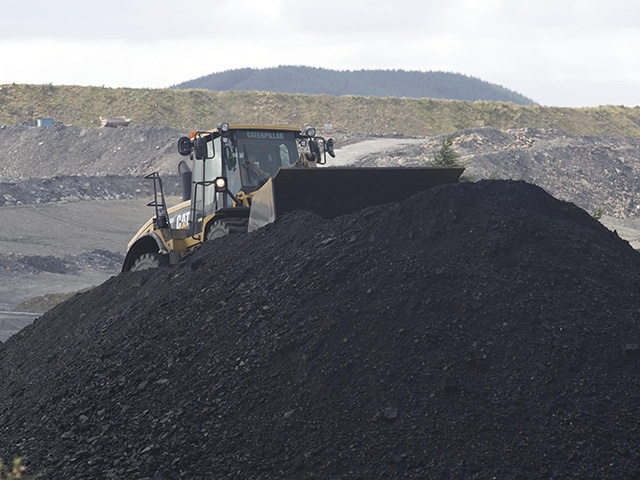 For the second time in US records, natural gas eclipsed coal as the primary fuel for electricity generation.
In July, natural gas-fired plants supplied 35% of the country's electricity, just above coal's 34.88% share, the Energy Information Administration said in its lastest Electric Power Monthly report. Gas surpassed coal for the first time in April, when it made up 31.5% of US generation.
"Right now there's just this wave of gas production," James Stevenson, director of North American coal at IHS Inc. in Houston, said by phone Friday.
"The one place that gas can get more demand is from the power market and it does that by displacing coal."
The market battle between gas and coal is escalating as environmental regulations force coal-fired plants into retirement and cheap gas supplies flow out of US shale formations. Gas prices have fallen 10% this year to the lowest levels seasonally in at least a decade.
"Peak coal is coming sooner than expected," Goldman Sachs Group Inc. analysts Christian Lelong and Amber Cai said in a research note September 22.
"Thermal coal is still the dominant fuel in power generation worldwide, but we believe the market is going ex-growth."
US coal-fired power generation is down 13 percent so far this year, while gas consumption is up 20 percent, EIA data show.
A decade ago, coal was used to generate half of all US power supplies. The government estimates that the fuel's share of electricity consumption will be 35% this year, while gas will supply 31%.
The electric power sector will burn 789.7 million tons of coal this year, the lowest since 1991, it forecast in its Short-Term Energy Outlook.
Recommended for you

Innovation cements Aberdeen's 'pioneering energy legacy'