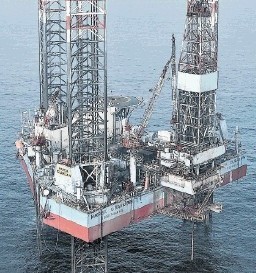 Satellite communications specialist ITC Global has been awarded a multi-million dollar contract by Maersk Drilling to service the Danish company's fleet of drilling rigs.
The three-year contract includes VSAT (Very Small Aperture Terminal) connectivity across more than half of Maersk's offshore drilling rigs, with voice and data services for remote personnel to stay connected with corporate offices and maintain business operations.
The deal covers equipment, installation, network monitoring and support.
ITC Global, which has offices in Aberdeen, Europe and the US, will deploy services to nine offshore rigs spanning across the North Sea, West Africa, Gulf of Mexico and Southeast Asia, upgrading the systems on board to provide a faster service to Maersk Drilling's rigs.
Installations will be completed during the fourth quarter of 2015.
The Maersk Drilling agreement represents the latest in several global offshore communications deals awarded to ITC Global. In June, the company announced it had completed installation and commissioning of communications systems for 35 rigs for Shelf Drilling.
ITC Global was acquired by Panasonic last month and now operates as an independent unit of Panasonic Avionics.