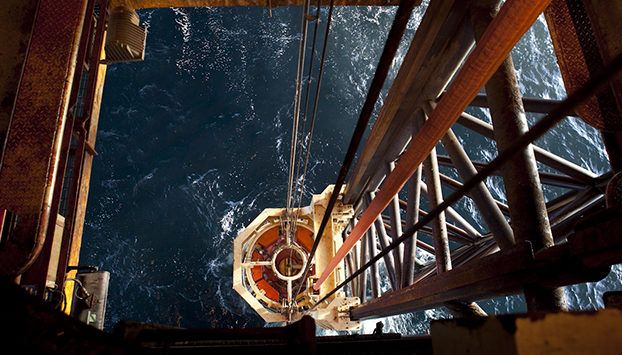 Hundreds of jobs are at risk across six member companies of the Caterers Offshore Trade Association (COTA).
The estimated figure was revealed as another union said it would ballot members regarding whether to take industrial action over a pay dispute.
In a letter seen by Energy Voice the chairman of COTA and chief executive of Entier Peter Bruce, one of the member companies, warns around 500 positions are being consulted on.
It comes amid an on-going dispute over a decision to freeze pay, which Bruce says was only taken with the "sole aim of saving jobs" in the tough economic climate.
Members of Unite union have been urged to vote in favour of strike action and claim if the pay freeze goes unchallenged more "hard fought terms" and conditions will be "eroded further".
COTA has said it won't pay the second year of a two-year deal which would see a 1.3% rise in wages.
The boss of the catering and support services company said: "Since we agreed to increase pay over a year ago the oil price has more than halved and production costs have continued to rise.
"Our clients are calling on us to cut costs and find efficiencies. If we do not, we will be contributing to the economic situation in the North Sea.
"The combined COTA member companies are already consulting on around 500 redundancies.
"We need to take into account any reasonable approaches to reduce the cost base of the industry at this present time."
COTA is made up of six companies – Aramark, Entier, ESS, FOSS & ESG, Sodexo and Trinity International Services – which supply catering and auxiliary services offshore.
John Boland, Unite regional officer, said "significant" job losses were taking place.
He said: "This is part of the downturn but obviously we think this is an overreaction by some of the companies and they should be looking at other ways to keep these valuable staff in work.
"We cannot deny there are on-going reductions and there are a significant number at the moment as well."
The current ballot, which began on September 11th, is expected to last until October 21st.
RMT's ballot over whether to consider industrial action will close a few days after.
The union's regional organiser Jake Molloy said the decision to freeze pay had been one made in "bad faith" – but he blamed potential job losses on the industry as a whole rather than COTA.
He said: "These are a group of workers who are at the lower end of the pay scale and they signed up to an agreement and then COTA reneged on the agreement.
"With regards to job losses it's not the fault of COTA, they are not to blame, the industry has created this situation which is impacting on every part of employment in the sector."
Entier's chief executive said the decision to freeze pay had not been taken lightly, and is only the second time since 2000 that a pay increase has not been granted.
A spokesman for Entier said the company was continuing to hire in other areas of its business including the onshore side of the firm.
Recommended for you

North Sea union boss predicts 'national strike' across oil and gas industry