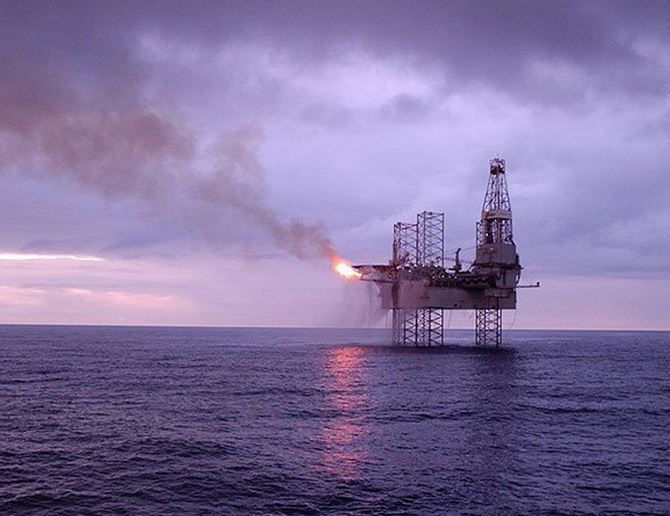 Oil and gas firms are struggling to work together better in order to maximise recovery in the North Sea, a new report has found.
Deloitte's survey of oil and gas operators and oilfield services companies revealed that a lack of effective supply chain collaboration means companies are missing out on maximising the potential value from the region.
While 74% of respondents said collaboration was an "integral" part of their day-to-day business, only 27% reported that their efforts have resulted in a successful outcome, the report found.
Deloitte said there was a "discrepancy" between those business leaders who valued the idea of collaboration and those making it fundamental to the business plan. Less than 10% of people surveyed emphasised the importance of collaboration "or included it in their business strategy", Deloitte said.
Just 20% of respondents said they actively sought out opportunities to collaborate. Deloitte said this shows that the "potential is there if the right leadership and incentives are in place".
Cost reduction was found to be the main driver for collaboration today, with nearly a third (31%) of company respondents in agreement. 90% said that supply chain collaboration would also play a greater role in their company's success.
Nick Clark, a director in Deloitte's consulting team and contributor to the research, said: "While it's encouraging that collaboration is seen by the industry as an important tool in helping companies succeed in maximising economic recovery of the UKCS in line with the Wood Report, there's clearly work to be done, and fast given the current tough environment.
"The industry needs to address a number of practical, cultural and behavioural barriers that are standing in the way of realising this successful future.
"These include fundamentals such as a lack of effective financial incentives, a lack of clear communication and misalignment of expectations between operators and service companies in execution."
Deloitte suggests that whilst industry must take the lead to make collaboration effective in the UKCS, it should look to the regulator, the Oil and Gas Authority (OGA), and Oil and Gas UK (OGUK), the industry trade body for support, pointing out that initiatives like OGUK's Efficiency Task Force can be a real driver for positive change.
Oil & Gas UK's business development director, Stephen Marcos Jones, welcomed Deloitte's emphasis on the role O&GUK could play. He said:
"Collaboration is crucial if we're to fulfil Sir Ian Wood's vision to maximise economic recovery from the UK Continental Shelf.
"I believe industry is now starting to readjust its way of working together. It is vital we work together proactively – not just between operators, but crucially between operating companies and the wider supply chain – to deliver the transformational change we need to see."
Norman Wisely, Partner at law firm CMS said the firm was starting to see some evidence of "innovative" collaboration but added "there is more work to be done".
"Collaboration with the supply chain is absolutely fundamental, and especially critical in the current climate, to delivering developments on time and on budget," said Mr Wisely.
"We have been involved in a number of innovative solutions during 2015, seeking to build collaborative models between E&P companies and the supply chain but there is more work to be done to ensure that the industry works well together to replace depleting fields with newly developed ones in the UKCS and also to support the safe and efficient operation of existing fields."