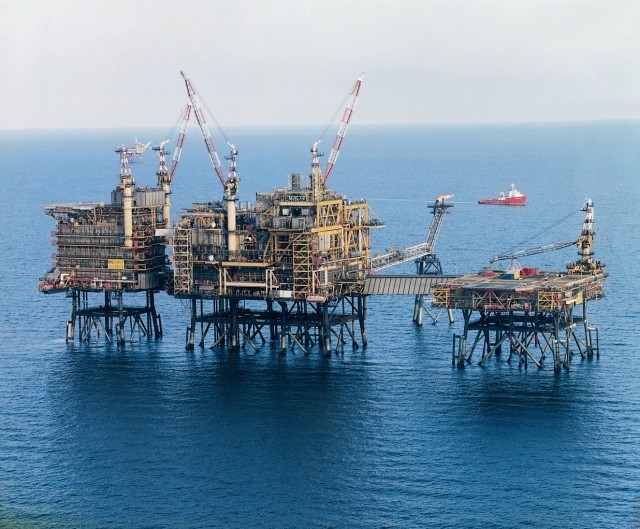 Energy Secretary Amber Rudd failed to address the plight of the offshore industry in her main speech to the Tory party conference.
The first Conservative to hold the role for more than 20 years spoke briefly about the need for a secure oil and gas supply.
She also hailed the innovators helping to develop the foundations to support giant turbines in the North Sea, but did not refer to the impact of the current downturn.
Instead, she chose to focus on the importance to the UK's long-term economic and environmental prosperity of moving to low carbon technologies.
Ms Rudd denied the UK Government, which confirmed a package of support measures for the oil industry in the summer Budget, had decided to end the subsidy for onshore wind early because of "ideological opposition to anything green".
But the Tory minister later insisted that getting the balance right between supporting renewable energy and "protecting bill payers" was crucial.
In a speech to activists in Manchester, she added: "I am clear this must be done in the most cost-effective way possible.
"While people support a transition to a low carbon future, they don't support this at any cost. There is no magic money tree.
"As we have already shown, we will be tough on subsidies.
"Subsidies have been cut and changes to planning rules mean that wind turbines should only get planning permissions if they have been clearly backed by local people.
"Some have characterised these changes as motivated by ideological opposition to anything green. Nothing could be further from the truth."
She insisted renewable energy could "stand on its own two feet", but added it must become cheaper than fossil fuels before widely replacing them.
She also announced a toughening up of the energy ombudsman to give it "real teeth".
"Too many customers still suffer from woeful service at the hands of energy companies," she said.
"I can announce that we will work with Ofgem and Citizens Advice to strengthen the energy ombudsman's role."
The SNP's energy spokesman at Westminster, Aberdeen South MP Callum McCaig, said the UK Government seemed "intent on destroying" the Scottish renewables sector through the premature removal of support.