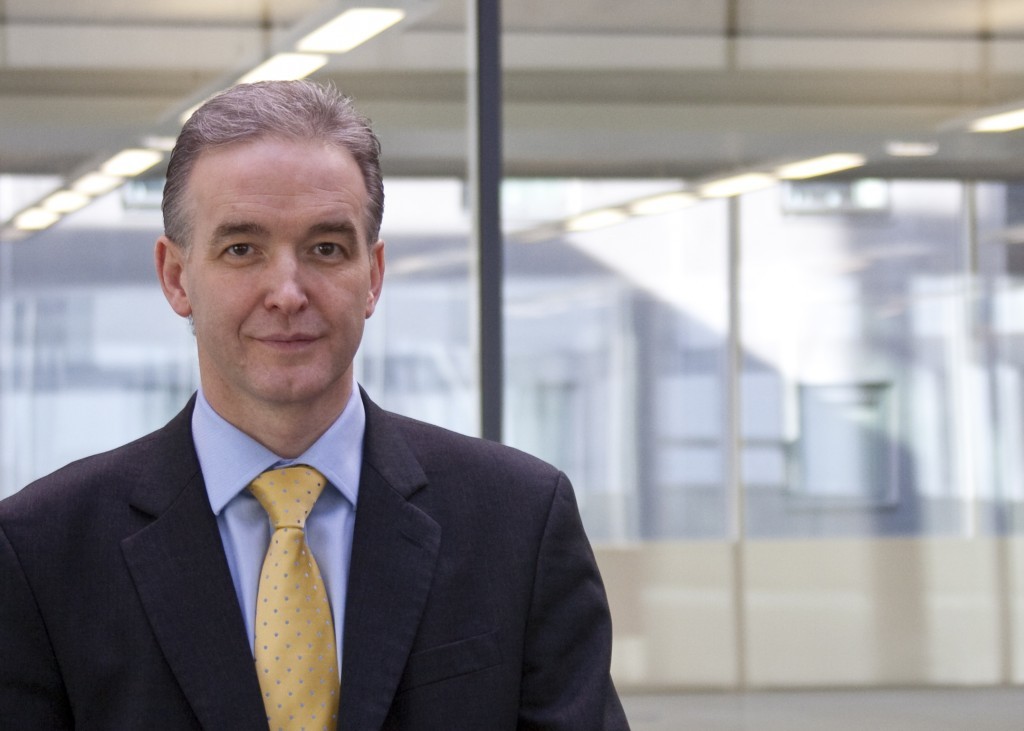 Wood Group today confirmed Robin Watson will replace Bob Keiller as the company's chief executive.
The move comes as industry veteran, Bob Keiller, announced he would retire from Wood Group on December 31.
The official handover will take place on January 1.
Wood Group chairman Ian Marchant said: "I would like to thank Bob for his significant contribution to the group, both following the acquisition of PSN in 2010, and during his three years as CEO. The group has made significant progress under Bob's leadership and the board respects his decision to stand down at this time.
"Robin was identified as the stand out candidate to succeed Bob as part of our succession planning process, and we believe that his knowledge and experience will ensure an orderly transition. Robin has been with the group since 2010, has more than 25 years' oil & gas industry experience and his appointment provides important continuity for our people and customers."
Keiller said he would "miss Wood Group" but had several business interests on the horizon.
He added: "I am delighted with the group's progress over the last five years; repositioning our service offerings and embedding a group-wide culture founded on our core values.
"I have had the pleasure of working with some wonderful, committed, skilled and innovative people across the world.
"I will miss Wood Group, but will have the satisfaction of knowing that it is in good hands and on a personal note I have several business interests that I am looking to develop. I wish Robin and the rest of the executive team every success."
Watson began his career in the merchant navy before transitioning into the oil and gas sector. He worked for Petrofac and Mobil Oil before being named the chief executive of Wood Group PSN in 2012. He was named 'Global Director of the Year' in 2014 by the Institute of Director's (IoD), before assuming Wood Group's chief operating officer role earlier this year.
He later sat down exclusively with Energy Voice, where he discussed his career to date, including revealing the first person he called after getting promoted, what it's like to work with Sir Ian Wood and his take the service industry's latest challenges.
He added: "I am delighted and honoured to have the opportunity to lead Wood Group in the next stage of its development.
"Wood Group is a great success story thanks to an exceptional leadership team and dedicated people with unparalleled technical expertise. Together, these are the fundamentals of a successful service business.
"I look forward to leading the team as we develop and execute our strategy to support our global customer base as we continue developing innovative and cost efficient solutions."
The father-of-three is a chartered mechanical engineer, a fellow of both the Institution of Mechanical Engineers and the Energy Institute, holds a Masters of Business Administration (MBA) and an Honours Degree in Offshore & Mechanical Engineering.
Keiller played a critical role in Wood Group's takeover of PSN in 2010. The move saw 9,000 PSN employees merge with 14,000 Wood Group employees before the mass hiring of an additional 5,000 employees to support the business in 40 countries.
Keiller started his career with Hewlett-Packard At Queensferry before joining BP's graduate scheme.
He has since held a number of leadership positions.
From 2002 to 2004 he was the head of UK operations for the Halliburton Production Services division before being named global managing director in 2004.
In 2006, he found himself at the forefront of the buyout of the division for Kellogg Brown & Root before laying the groundwork for PSN – a move which would see him raise more than $300million.
He has also served as both the chairman of the Offshore Contractors Association and the Helicopter Issues Task Force.
In the past year, he has worked to overcome current industry challenges. The company was one of the first to signal contractor rate cuts and was later forced to cut permanent posts.
In August, Wood Group confirmed a turnover drop of nearly 20%.
At the time, Keiller said Wood Group would spend "every dollar needed but not one dollar more" to get the job done.
He added: "We feel there's more to be done. We feel some of the projects we're involved in are still inefficient and can still be improved.
"There's probably about two years of work there around reductions and getting to the bottom of a what sustainable cost base looks like."
Recommended for you

North-east green freeport backers 'bitterly disappointed' by Government decision