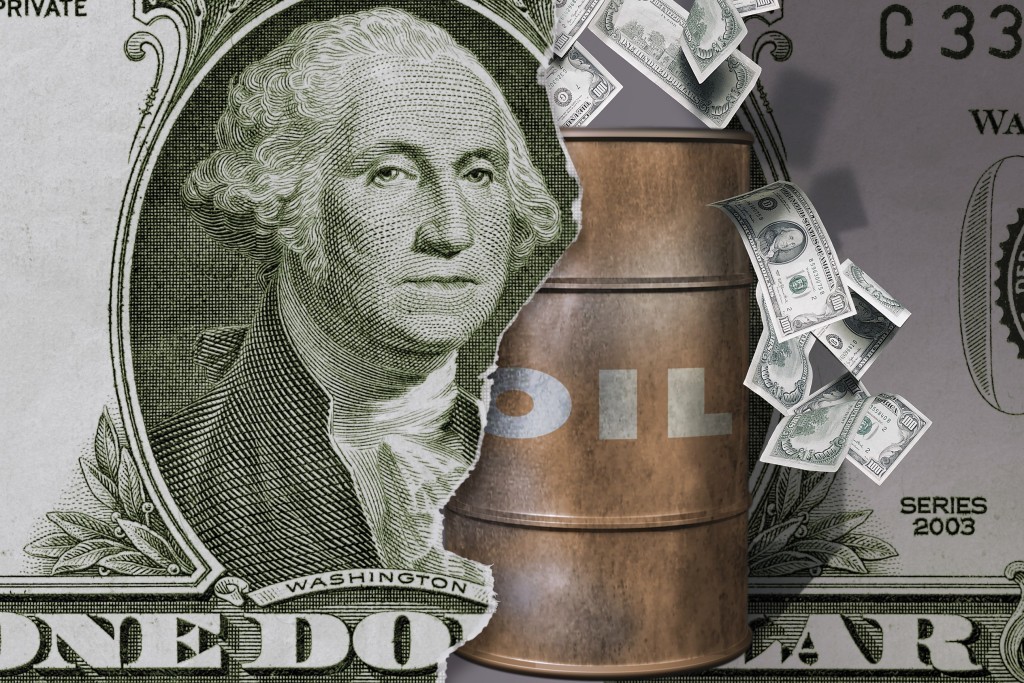 Oil climbed to the highest level in a month amid speculation that falling crude production will ease the global supply glut.
Futures rose as much as 5.6 percent in London and 5.1 percent in New York. The first signs of recovery in the oil market are beginning to appear, Royal Dutch Shell Plc Chief Executive Officer Ben Van Beurden said at an industry conference in London Tuesday, though the company still plans for a long period of low prices. U.S. crude output fell 120,000 barrels a day in September, the Energy Information Administration said.
Oil has held near $45 a barrel for more than four weeks after plunging to a six-year low in August amid speculation a global glut will be prolonged. U.S. crude stockpiles remain about 100 million barrels above the five-year average, while OPEC continues to pump above its collective quota.
"A lot of people are saying the bottom is in," Mike Wittner, head of oil-market research in New York at Societe Generale AG, said by phone. "The general mood appears to have changed, but rebalancing the market will be a long process."
West Texas Intermediate for November delivery rose $2.15, or 4.7 percent, to $48.41 a barrel at 11:34 a.m. on the New York Mercantile Exchange. The contract touched $48.63, the highest level since September 1. The volume of all futures traded was 17 percent above the 100-day average.
Brent for November settlement advanced $2.67, or 5.4 percent, to $51.92 a barrel on the London-based ICE Futures Europe exchange. It reached $51.99, the most since Sept. 3. The European benchmark crude traded at a $3.51 premium to WTI.
U.S. crude output is down 514,000 barrels a day from a four-decade high reached in June, Energy Information Administration data show.
"The drop in production is starting to register with folks," John Kilduff, a partner at Again Capital LLC, a New York-based hedge fund, said by phone. "We have the CEO of Shell and the OPEC secretary general talking about the market starting to recover. Low prices have already led to a 500,000-barrel cut in U.S. production."
Oil supplies from nations outside of the Organization of Petroleum Exporting Countries are set to fall by half a million barrels a day next year, Fatih Birol, executive director of the Paris-based International Energy Agency, said at the London conference Tuesday. The cuts in investment in oil projects seen this year are the biggest witnessed in the history of the sector, Birol said, adding that spending on upstream projects is down by at least 20 percent this year.
With major producers cutting investment and world oil demand expected to grow, the market will eventually strengthen, according to OPEC Secretary-General Abdalla Salem El-Badri. The market is experiencing an oversupply of about 200 million barrels, he said at the conference.
Shell's Van Beurden sees "mixed signals" that prices will rise and consequently, he said, Europe's largest oil company is still preparing for "lower for longer oil."
"Demand is increasing and supply will be needed to meet that demand," he said. "More and more supply will come from difficult areas with high costs. Higher prices will be needed to pay for this cost, so prices will increase. But we can't depend on it."
Recommended for you

$100 oil is in sight, says analysts and Chevron CEO