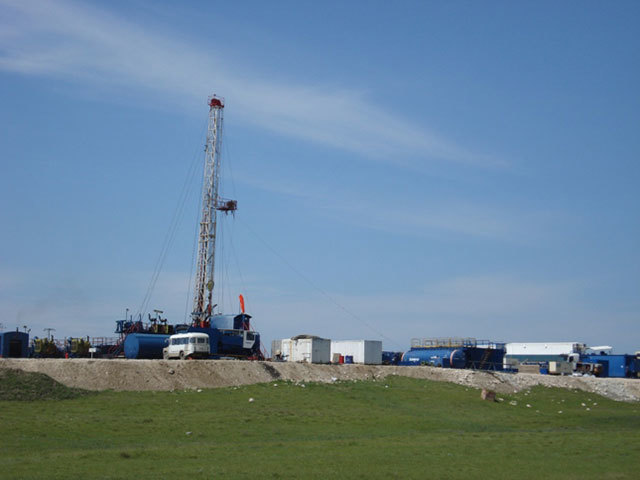 Frontera Resources said the amount of gas-in-place at the Mtsare Khevi gas and Taribani field complexes in Georgia could be more than 10 times higher than previously thought.
The Houston-based company has continued to advance its natural gas focus in eastern Georgia by combining the technical focus of its Mtsare Kheve Gas Complex and Taribani Field Complex into one integrated 2,000 square kilometer geologic unit called the South Kakheti gas complex.
Geologic studies at South Kakheti have continued within and between the Mtsare Khevi gascomplex and the Taribani field complex as the company believes these individual areas are geologically interconnected.
The studies confirmed an extensive integrated gas resource potential much larger than the prospective 12.9 trillion cubic feet of gas-in-place at the Mtsare Khevi gas complex and Taribani field complex, of which 9.4 trillion could be recovered, previously identified.
Frontera's recently concluded studies estimate as much as 135 trillion cubic feet of gas-in-place from reservoir targets found between 300 metres and 5,000 metres in depth. An independent assessment of Frontera's new internal estimates will now commence during the fourth quarter of 2015.
The company said the drilling and workover operations at Mtsare Khevi gas complex continue in accordance with previously announced eight well drilling program and 18 well workover programme for the remainder of 2015.
This will add new gas production as well as access gas from extensive unperforated/behind-pipe gas-bearing intervals in existing wells.
The company said: "Continuous gas sales from the area have represented the first time domestically produced non-associated gas has been continuously marketed to Georgia's national consumption market. Together with extensive technical analysis associated with the greater South Kakheti Gas Complex, this work has opened a historic new chapter in Georgia's move towards energy independence as well as providing gas to markets beyond its borders."
Chairman Steve Nicandros, said: "Our ongoing investments in Georgia have continued to reveal the emergence of what we believe to be a world-class gas play with the identification of the South Kakheti gas complex.
"Much like the recent evolution of similarly prolific gas plays in the United States that have transformed the USA's energy independence trajectory, our results continue to indicate that Georgia has the natural gas resources to follow a similar path."
Recommended for you

CNOOC says it finds first deep-water gas field in South China Sea