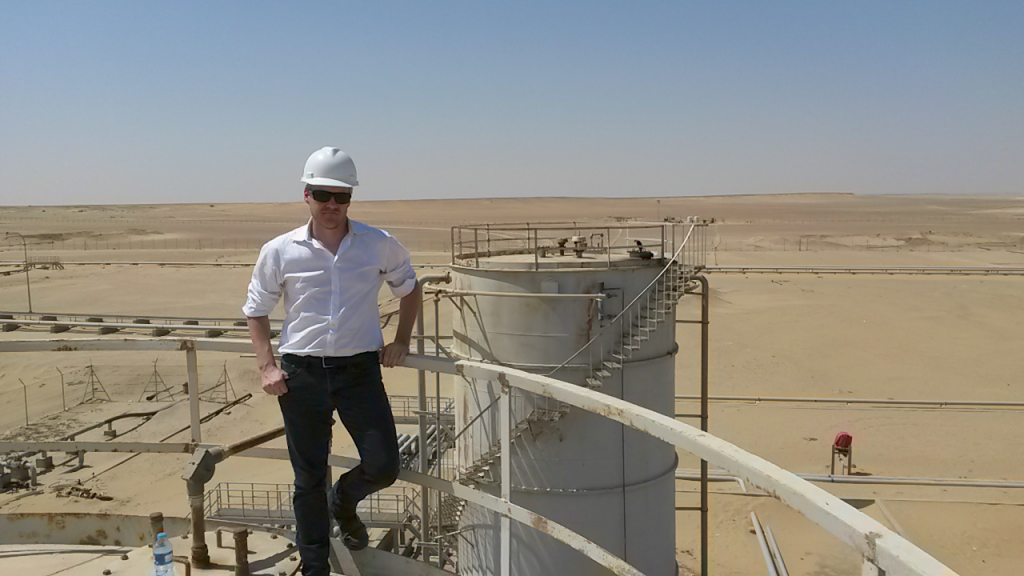 Shrewd acquisitions and a willingness to take a fresh look at established assets is paying dividends for oil junior Nostra Terra and its chief executive Matt Lofgran.
The US-based firm, which recently announced a joint-venture with Independent Resources to snap up a 50% share in the East Ghazalat concession in Egypt, saw its share price jump by more than 20% last week as investors acknowledged its strategic significance.
The deal is part of Lofgran's strategy to acquire production assets in Egypt and elsewhere that will deliver significant – and reliable – returns.
East Gazalat will give the Nostra Terra and IR 440 barrels of oil production and just over 1 million barrels of proved and probable reserves between them.
Meanwhile, Nostra Terra retains its interests in the US – where its portfolio includes assets in Texas, Colorado, Oklahoma and Wyoming.
Egypt however, offers scale and diversity away from the moribund North American market.
He said: "The lower oil price environment we are experiencing is presenting very interesting opportunities for investment and growth not just in America but
globally.
"Partnering with Independent Resources gives us boots-on-the-ground experience of the countries we are immediately focusing on, with immediate acquisition opportunities of producing assets already being proposed and due diligence in progress. We're happy to be involved with a strong team as we look to build a presence in the area."
"We are specifically targeting existing producing assets with an immediate focus on cash flow, where we can leverage the equity investments and grow our portfolio."
Lofgran has brought Ewen Ainsworth on board as non-executive chairman at Nostra Terra. Ainsworth was formerly Gulf Keystone financial director and his arrival was seen by industry watchers as a big vote of confidence in the business.
In July the company landed a farm out deal with Koch Industries in relation to the Paw Paw prospect located in the Big Horn Basin of Wyoming.
Lofrgran said: "For Ewen to get involved in a £5million company and for a company of Koch's standing to work with us – there has to be a reason for that."
Nostra Terra has more than doubled its cash flow in the last two years and Lofgran has achieved this without depending solely on the stock market to fund growth.
The agreement with Transglobe Energy for the share in the East Ghazalat concession cost just $3.5million.
Lofgran explained: "We always focus on conventional resources and are very focused on cash flow, production and less exploration risk. In Egypt we have been able to leverage into a sizable asset for very little cash."
Speaking from his home in Arizona, Lofgran revealed he is seriously considering a family move to London, which would provide a more equidistant split between Nostra Terra's Middle East and US interest.
The UK is also where Nostra Terra is AIM listed on the London Stock Exchange and its head office is a 10-minute walk from the Bank of England.
In addition, Lofgran admits he is attracted by opportunities future opportunities in the UK.
"I like the UK a lot. There has been a lot of focus lately on new unconventional plays in the UK, but we like to look at what is already there. I like sitting down with the geologist and seeing opportunities that others may have overlooked."