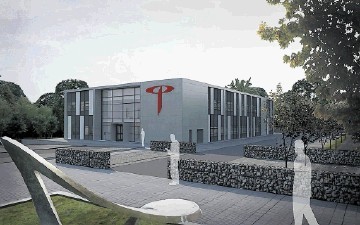 Transocean is expected to hold a meeting with staff at its Aberdeen premises as the threat of more job losses loom.
The company, which is based in Switzerland and listed in New York, has felt the brunt of a slowdown in offshore drilling, as oil companies look to pull back from high-cost areas such as deepwater.
Workers at its North Sea operations had been warned in recent weeks jobs would be at risk for up to 15% of employees.
However when asked to comment on the town hall meeting which is set to take place today, the company's head office in Houston refused to comment.
A spokeswoman for Transocean said: "We do not respond to rumours."
The reaction by the drilling company to the threat of job losses comes at a time when a number of firms have announced redundancies.
Earlier this month Aker Solutions said it would be making 70 employees redundant while CHC confirmed 18 positions would go.
Earlier this year Transocean's chief executive Steve Newman stepped down and was replaced by Jeremy Thigpen for the top job.
Transocean warned in August it expected to report a loss of $2.1billion a plans to stop paying its dividend for the rest of the year.
The company will hold an annual general meeting of its shareholders in Switzerland on October 29th to approve a dividend cut and par value reduction.
Shareholders will also elect Jeremy Thigpen following his appointment in April.