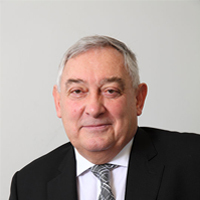 Enegi Oil, the independent oil and gas company, has appointed Dr Nigel Burton as its new chief executive.
Burton, who has over 25 years' experience of the energy and utilities industries, replaces Alan Minty, who remains on the board as executive chairman.
The company will continue to pursue its "marginal gains" strategy to build a portfolio of field or royalty interests in global oil and gas projects where it feels it can deliver a significant cost savings through the application of new technical solutions.
Burton spent 15 years as CFO of a number of private and public companies, including Navig8 Product Tankers, PetroSaudi Oil Services Limited, Advanced Power AG, and Granby Oil and Gas plc, a UK based E&P company which was admitted to AIM in 2005 and subsequently sold in 2008.
He is a chartered electrical engineer (FIET) and a Past President of the IET.
Enegi has a 50% stake in ABT Oil and Gas (Abtog), which is spearheading the Marginal Field Delivery Consortium aimed at putting in place technology to exploit oil and gas discoveries considered too small to be developed by conventional methods.
The company's operations are focused on opportunities around the Port au Port Peninsula in Newfoundland, Canada, the Clare Basin in County Clare, Ireland and the UK North Sea.
Burton said: "Having worked with the team for several months and watched how the MFD Consortium has been created, I believe that Enegi is well positioned to take advantage of the growing number of real opportunities in this field."
Alan Minty said: " Nigel will replace me in the role of chief executive officer but I will continue to work with the company in an executive capacity as chairman, where I will concentrate on strategy and supporting the process of acquiring projects, an initiative I have worked hard to develop for many years."
Recommended for you

CNOOC confirms first oil from delayed Buzzard Phase 2 project