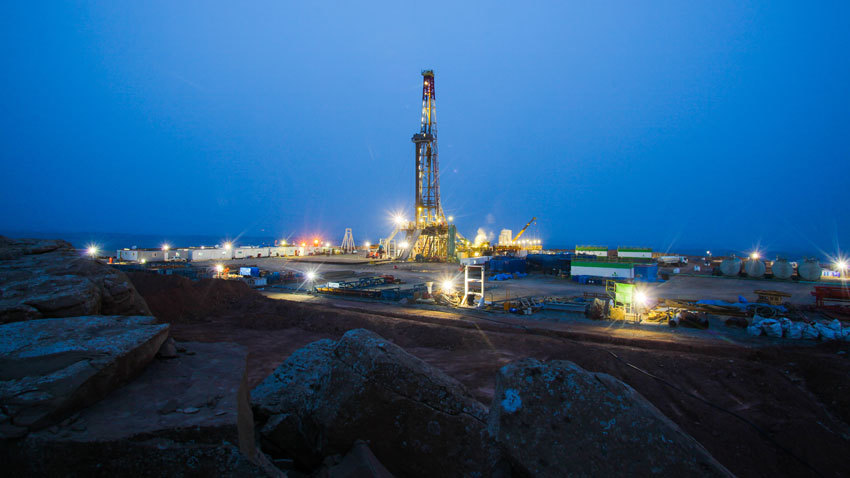 Genel Energy said it had reached a turning point as it marked the beginning of stabilised payments for its oil by the Kurdistan Regional Government in northern Iraq.
Chief Executive Murat Özgül, said: "September's payment for exports, coupled with local sales, has stabilised the receivable owed to us by the Kurdistan Regional Government.
"With total exports from the Kurdistan Region of Iraq again hitting record levels, and pipeline uptime improving, we have confidence in the KRG's commitment to make regular payments for oil exports.
"The third quarter of 2015 has been a turning point for Genel."
An October payment of $24.5million for Taq Taq and Tawke field production is set to be received imminently.Third quarter 2015 local sales proceeds of $20.5million reflect Genel's ability to divert production into the local market at short notice during periods of export pipeline downtime, the company said.
Announcing its third quarter trading update, Genel said was $77 million, with total revenue for the first nine months of 2015 of $276 million.
The company received cash proceeds of $45million, which included domestic Kurdistan Region of Iraq ("KRI") sales proceeds and the September 2015 export payment of $24.5 million. The receipt of the September payment led to cash balances increasing by $7million in the period to $481million at 30 September 2015.
Pipeline export realisations for Taq Taq and Tawke are estimated by Genel at $40/bbl and $35/bbl respectively.
Genel said Taq Taq deliveries to the Bazian refinery realised an estimated $40/bbl. Once export payments normalise, Genel will seek to reconcile these estimates with the Kurdistan Regional Government.
Will Forbes, analyst at Edison Investment Research, said: "The headline from Genel's trading statement this morning is perhaps the downward revision of the 2015 production guidance from 90-100mbopd to 85-90mbopd and revenue guidance narrowing at the bottom of the range – was $350-400m, now $350-375m – assuming $50/bbl crude.
"Following GKP's recent receipt of payments for production, GENL expects $24.5m in the short term, which we hope will be a further step towards reliable payments from the KRG for production. As with all KRG-focused producers, Genel is restricting its investment until it sees returns from existing production, and the sooner that payments, and back payments, for production are received the more quickly Kurdistan will see further increases in capacity."
"Importantly, the export volumes from Kurdistan continue to increase, with news yesterday (Bloomberg) that exports could be running at 656,000bopd, from 564,000 in September. Even with oil prices where they are, these kind of volumes give us hope that the KRG can afford to pay its contractors.
"Genel will be participating in the Aigle well, Cote D'Ivoire, and the completion of Taq Taq's second central processing facility – 90bopd – is on track for end-2015."
Recommended for you
X

Enegi Oil appoints Nigel Burton as new chief executive