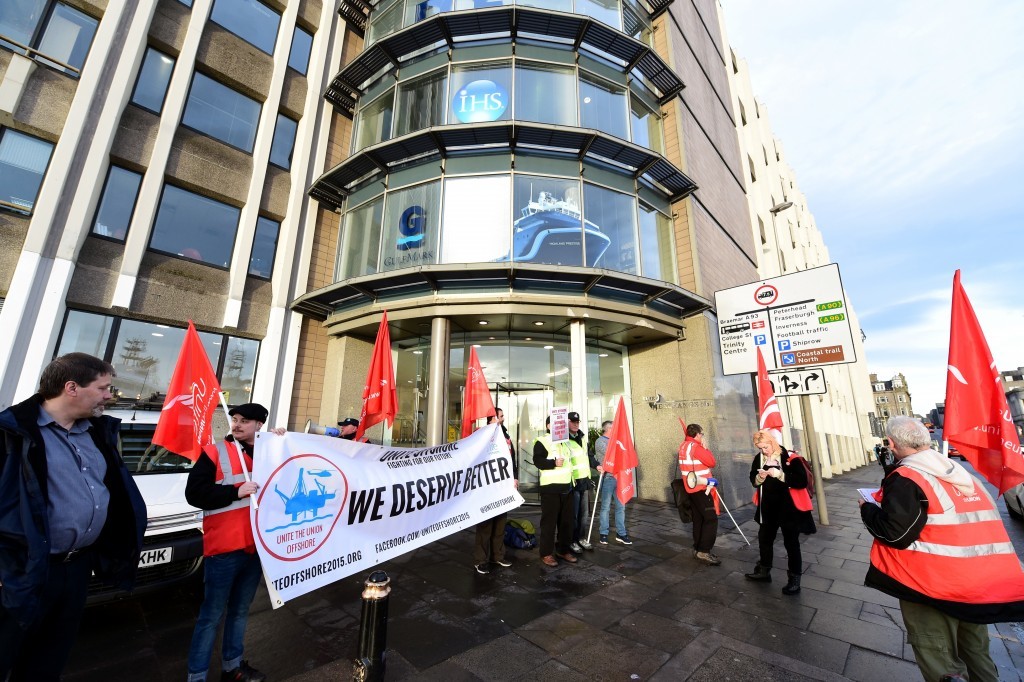 Trade union members from Unite have voted in favour of strike action.
The catering and auxillary staff have been in dispute with COTA (Catering Offshore Trade Association) over a pay freeze.
The next move will be determined shortly, Unite said, in a short statement.
A decision to strike could see the first industrial action of this kind in the North Sea for a number of years.
Workers were told earlier this year the body planned not to honour the second year of a two-year pay deal worth around 1.3%.
The result of the ballot saw 54.2% of members vote for strike action while 62.7% voted for action short of a strike.
It comes on the same day workers protested outside the COTA member companies premises in Aberdeen.
Following the result Unite urged COTA to talk to employees and resolve the issue "amicably".
COTA said "contingency plans" were in place should a strike take place.
The body's chairman Peter Bruce, who is chief executive of member company Entier, said it understood workers' frustration over pay.
Unite Regional Officer John Boland said: "The result shows that the majority of our COTA members are not prepared to sit-back and let employers worth billions revoke their pay agreement – the 1.3% required to settle this dispute is mere drop in the ocean for companies like Sodexho.
"We are not blind to the significant challenges facing our industry, our members have been at the coal-face of the downturn from the start, but it sets a dangerous precedent for employment rights if companies are able to impose change without negotiation and that's why we are looking at a strike scenario.
"We are disappointed the employers have chosen not to resolve this matter amicably and the door remains open for discussion, whether it's face to face or through the auspices of ACAS, if they want to avoid serious disruption to catering and ancillary services across the North Sea but we are rapidly running out of time."
Peter Bruce, chair of the Caterers Offshore Trade Association, said: "We are very disappointed with the outcome of the Unite ballot.
"However, we note that only 250 people have voted in favour of strike action out of a total workforce of over 3000.
"RMT's ballot closes on Tuesday 27 October. We strongly urge all RMT members who are employed by our member companies to make their voices heard.
"Our message to them is that if you don't support the industrial action proposed by the unions you need to cast your vote.
"We understand workers' frustration at the original pay deal being retracted but we ask them to remember that the economic climate is very different now to the one in which we agreed that deal.
"Strike action can only threaten the long term sustainability of our industry and jeopardise jobs. We urge workers to remember that if Unite does call on you to take strike action no one is obliged to participate.
"We have detailed contingency plans in place to deliver at least a basic service to our clients and will do all we can to keep installations open throughout any strike.
"We will be keeping in close contact with all our clients as the situation progresses."
Recommended for you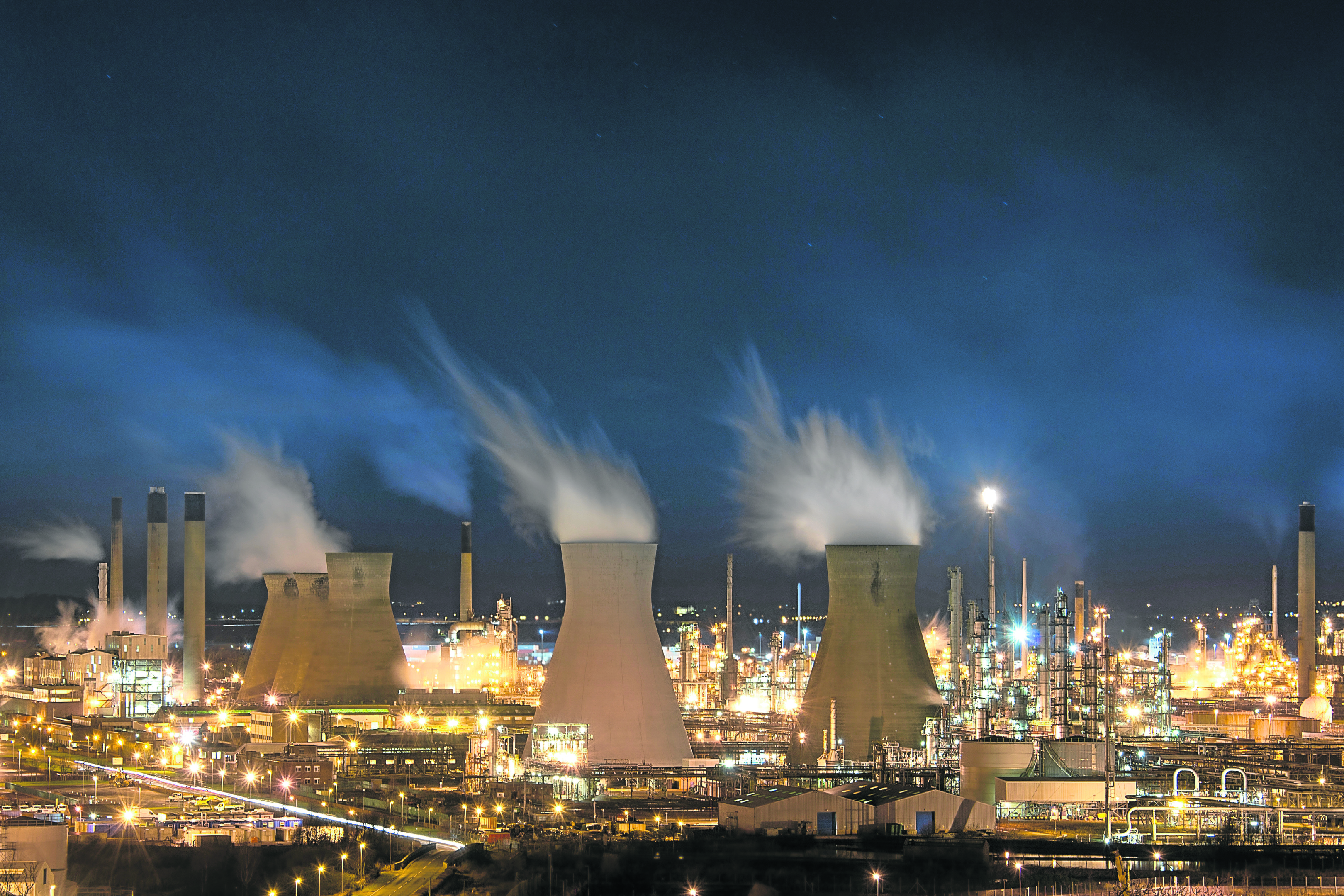 Grangemouth oil refinery strike: nearly 100 workers walk out