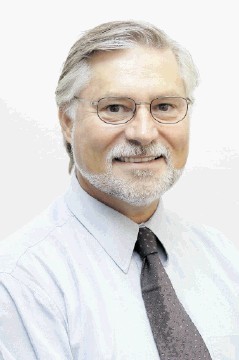 Oil and gas engineering firm Plexus Holdings has appointed Lawrence Rucinski as its North America president as it aims to consolidate its position in the US and Asian markets.
The Aberdeen-based company said that Rucinski was appointed through his consultancy company Global Growth Partners, initially for one year.
Rucinski has over 30 years' experience in the subsea oil and gas sector having held several leadership roles in FMC Technologies, where he was global subsea sales and marketing director.
Plexus is looking to develop its presence in the large and growing deepwater subsea technology sector through POS-GRIP Python Subsea Wellhead, launched last month at Offshore Europe 2015 in Aberdeen.
Rucinski will support the Plexus Asian team in China, in conjunction with the company's agreement with its Chinese licensing partner. He will also support ongoing business with Petronas where Plexus secured a licence through its local Plexus Products Asia company.
Chief executive Ben Van Bilderbeek said: "We are delighted to welcome Lawrence as President, North America at this exciting time for Plexus as we expand our international relationships and the POS-GRIP product range, particularly in the subsea and production wellhead arenas.
"The Python subsea wellhead has been developed as part of an industry wide project supported by leading oil and gas operators including Shell, Total, Maersk, BG, Tullow and Wintershall to name a few.
"We believe our product will be the safest, most technically advanced and cost efficient product on the market, and Lawrence clearly recognises its potential and superior technical and safety features. Following its launch we aim to replicate the success we have enjoyed with our POS-GRIP jack-up exploration applications, which already have a dominant position in the HP/HT sectors in the North Sea."