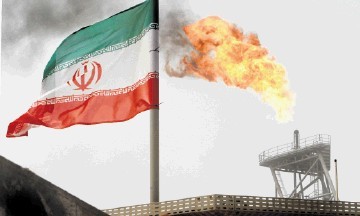 Russia's Energy Minister has offered gas supplies to Iran as part of a swap agreement with the Middle Eastern country.
The politician said the Kremlin-controlled gas producer Gazprom was also considering other possible deals.
The country has been looking to boost its efforts to foster political and economic ties with Tehran.
Activity has been increased since a decision in July to lift international sanctions on Iran.
An end to sanctions, related to Iran's nuclear programme and including restircitons on oil exports, have yet to take effect.
Alexander Novak said Iran normally supplies gas to its northern regions from the south of the country.
The proposed swap deals could help to cut its transportation costs, he said.
He said:"We could supply gas through to Iran's north and receive gas from the south (of Iran) via swap deals in the form of liquefied natural gas or pipeline gas.
"Similar swaps could be done with oil. This is a reduction of transportation costs. Our colleagues have given a positive response to the idea."
Iran is keen to recover oil market share it lost as a result of the international sanctions.
Recommended for you

Offshore Energy industry and its role in security and a low carbon future