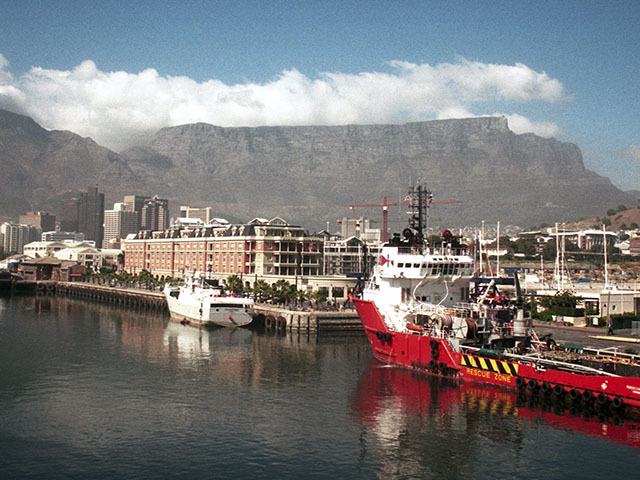 Wood Mackenzie said exploration and production companies in Africa will need to bring project costs down even further and find a "smarter" way of working.
The company said Africa's host government have a key role to play in ensuring that local content requirements are reasonable and fiscal terms are competitive in order to attract investors and unlock new project sanctions.
Only one third of the continent's pre-sanction projects have been estimated as economical at less than $50 per barrel.
It was also found that deepwater costs per barrel in the region have quadrupled in the last ten years.
Wood Mackenzie said "greater collaboration" is needed with the service sector as well as an increased focus on service optimisation.
A study examining the impact of cost deflation on the global upstream sector concluded that while operators are seeking an average cost reduction of between 20-30% on projects, only 10-15% of that can "realistically be achieved" from the supply chain.
There are only three projects expected to be sanctioned in Sub-Sahara Africa in the current climate next year.
Obo Idornigie, principal upstream Sub-Sahara Africa research analyst, said: "We estimate that pre-sanction projects account for $270 billion of investments in Sub-Sahara and only a third of the projects are economic at less than $50.
"On average, operators are looking to achieve a further 15% in cost reductions in order for the majority of pre-sanction deepwater projects to breakeven at the current oil price.
"To achieve this in Sub-Sahara Africa, we believe that E&P companies need to increase the focus on project optimisation across the board and adopt smarter ways of working with the service sector to bring costs down to the required levels, as currently Sub-Saharan deepwater projects account for 50% of those that are sub economical.
"Our latest analysis of the sector shows that deepwater developments requiring minimal capital outlay – such as leased floating production storage, offloading (FPSOs) vessels and subsea tiebacks to existing infrastructure – will be the most likely to progress.
"Across the industry, standardisation is a crucial factor in reducing costs. As a result technically challenging projects in Sub-Sahara Africa involving new-build, bespoke facilities and ultra deepwater cluster developments, which are mainly located in Nigeria and Angola will not go ahead in the current climate."
Recommended for you

Offshore wind offers "trillion dollar" opportunity for Big Oil: WoodMac