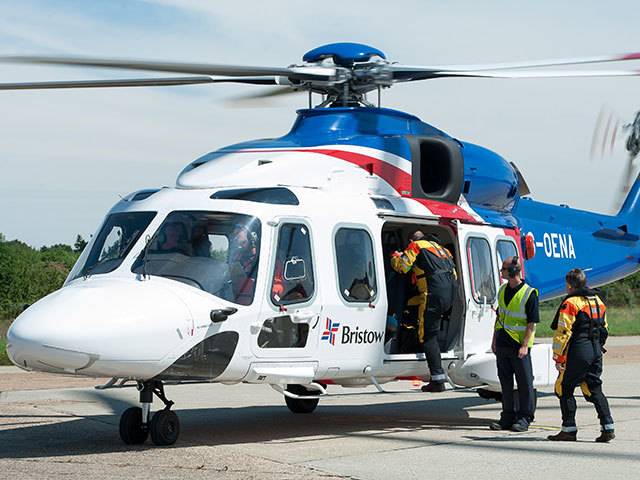 Apprentices are the latest group to be affected by Bristow's job cuts.
The helicopter firm's apprentices are believed to have been told last week that there would be no jobs for the candidates at the end of their programme.
Bristow currently employs around 30 apprentices all in their second, third and fourth year, who are training to maintain the firm's aircraft.
The fourth year apprentices were told they could finish out their course until next year, but warned there would be no guarantee of a job at the end of their training, according to sources close to the matter.
Those in the their second and third year were believed to have been told Bristow would try and facilitate an alternative offer for them to continue their apprenticeship. The potential move could see the candidates move into the commercial side of aviation.
However, if an alternative offer is not finalised,it is understood that training for these second and third-year apprentices will effectively stop.
Meetings are expected to take place this week in a bid help the apprentices secure alternative employment.
A spokeswoman for Bristow Helicopters said: "Bristow Helicopters Ltd can confirm that the company is working with a third party to facilitate the transition of a number of apprentices to another programme. A series of meetings will be held this week and over the coming weeks to determine the opportunities available. The company is doing its utmost to protect its apprentices and their bright futures."
The confirmation comes after the Oil and Gas Authority called on the industry to protect the next generation of innovators.
In its updated Call to Action, chief executive Andy Samuel said: "We're encouraging companies to continue to invest in training and developing people, securing the skills and expertise the industry needs for the future."
Last week, the helicopter operator confirmed it had completed the first wave of its job cuts.
At the time the spokeswoman said: "The second phase is currently ongoing and will continue over a period of months concluding early in the New Year."
Recommended for you

BW Offshore FPSO recycling strategy criticised after death at Indian yard