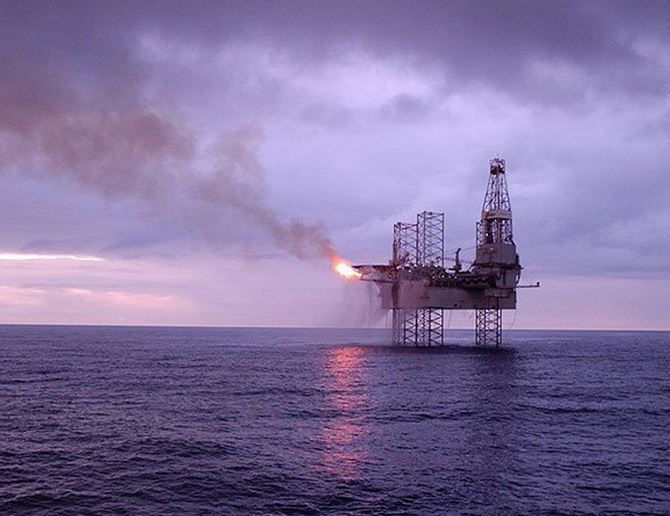 Wood Mackenzie said the global decline in oil price has had a "transformative" impact on the oil majors.
Analysis by Wood Mackenzie identified four key themes which will continue into the next year in terms of companies' budgets and strategies.
Tom Ellacott, head of corporate upstream analysis, said key trends for oil majors already identified included weak financial performance in the third quarter of the year, a boost in production
levels, deep cost cutting and tighter allocation on limited capital.
He said:"The crash in oil prices this year is having a transformative impact on the industry. The majors are now making real progress in reshaping their investment strategies for a sustained period of low prices."
Wood Mackenzie said while there was a strong quarter for production, growth will flatten out.
It found while Total, Eni and Statoil all had strong quarters longer term growth prospects will begin to suffer from lower investment.
Both Chevron and Total have downgraded their 2017 production targets.
Longer term trajectories are also expected to be flatter as companies focus on value, rather than volume.
Wood Mackenzie said a new phase of cost cutting has already begun with deeper cost cutting a key theme for majors as they adapt to a scenario of "lower for longer" oil price.
Their analysis said Chevron's revised capex for the next year could be up to $17billion lower than its previous guidance for 2015.
Meanwhile spending levels in 2017 could also be down by around 30% versus guidance set out prior to the decline in oil price as more projects are deferred and underlying costs continue to fall.
Capital discipline is also expected to be tightened up with BP providing a barometer for how companies are adjusting their planning assumptions in the new world of lower prices.
BP said it was using a mid-teen hurdle rate for major greenfield projects at an oil price of $60 a barrel.
It is expected other majors will be screening pre-financial investment decisions under similar hurdle rates.
Wood Mackenzie said upstream earnings were weak for the fourth quarter in succession, with the effect of a 50% year-on-year fall in oil prices accentuated by more than $9billion of impairments.
A successful quarter for refining did provide some support and helped reinforce benefits of the integrated business model.
Recommended for you
X

iSurvey lands three year deal with Total