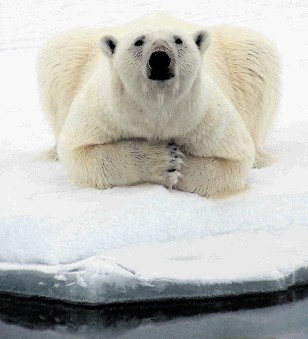 After three delays, Statoil ASA must make a decision to move ahead with the Johan Castberg oil project in Norway's Arctic next year as planned, the Norwegian government's oil company said.
"There's a milestone planned for next year, and we believe it's time to make that decision," said Grethe Moen, chief executive officer of Petoro AS, which manages the state's direct stakes in offshore fields and is one of the owners of the Castberg oil deposits. "The project should definitely be mature for next year."
Statoil, which is cutting spending and costs to weather a collapse in oil prices, has postponed the project in the Barents Sea three times since 2013 to make it more profitable. A decision on the development concept is planned for the second half of 2016 and an investment decision for 2017. The company has now managed to lower the project's break-even price to $60 a barrel from $80 and is seeking to reduce costs even further, Chief Financial Officer Hans Jakob Hegge said last week.
The project encompasses the Skrugard and Havis finds, which hold as much as as 650 million barrels of oil and were considered breakthrough discoveries when they were made in 2011 and 2012. Yet the frontier area in the Barents Sea lacks production infrastructure such as pipelines, making it expensive to develop the deposits.
The first delay came in 2013 after Norway decided to raise taxes, leading the owners to shelve a $15 billion plan that included pipelines to shore and a new terminal at North Cape. Statoil then put it off in 2014 after a disappointing exploration campaign in the surrounding area before a third postponement in March this year following a collapse in oil prices.
Recommended for you
X

North Sea fields face more job cuts as slump impairs viability, says Sir Ian Wood