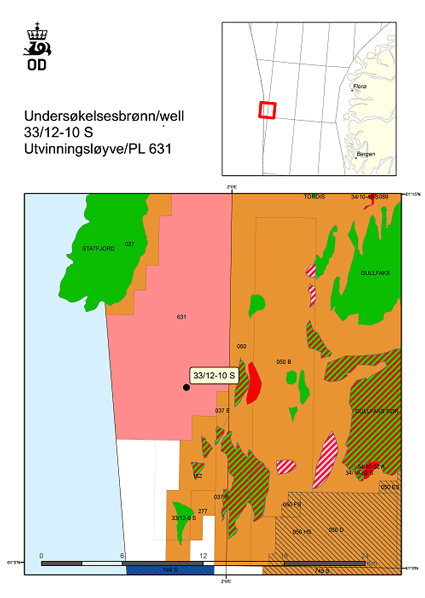 Lundin Petroleum has posted dipped third quarter earnings.
The operator recorded a turnover of $154.2million for the third leg of the financial year – down on last year's $189.2million.
For the first nine months of the year, the firm has recorded $433.3million in turnover, compared to last year's $650million.
Chief executive, Alex Schneiter, addressed the "fears of a global economic slowdown" in the financial update.
"On the macro level, we continue to witness a volatile period characterised by fears of a global economic slowdown led by China and emerging markets in conjunction with a period of low oil prices led by an oversupply of oil mainly caused by US unconventional oil and increased OPEC production as producers battle to retain market share," he said.
"At the same time we are assessing what impact additional production from Iran, Iraq and Libya may have on global supply of oil.
"On the other hand, we have reached a five year low for the onshore US rig count and a corresponding decline in unconventional oil production has commenced. Furthermore, on the conventional side, we see drastic budget reductions and project deferrals and cancellations impacting new development, appraisal and exploration activities which in time will significantly impact production growth and future global supply. In addition, we continue to see significant growth in world oil demand.
"So, a sustained low oil price environment will, as expected, negatively impact investment in all areas and eventually that will affect the global supply side.
"We already see clear evidence of that.
"I am optimistic that the oil price will eventually recover, however timing of such recovery remains questionable. As such, we have to be prepared for a potential sustained period of lower oil prices and, at the same time, take full advantage of the opportunities that this creates."
Despite the financial lag, Lundin posted strong output figures. The firm produced 36,000 boepd for the quarter – up on last year's 24,000 boepd.
The firm has a significant stake in Statoil's flagship Johan Sverdrup development and is working to advance it forward.
Schneiter added: "We are facing challenging times but our company is indeed very well positioned as we are now entering a new phase of significant growth led by a great team of people. In my view Lundin Petroleum will come out of this cycle stronger than ever.
"As Adolf Lundin used to tell us,'When the going gets tough, the tough get going'. This has never been more true than in today's environment."
Recommended for you

More than 2,400 fossil fuel-linked delegates at COP28, analysis suggests