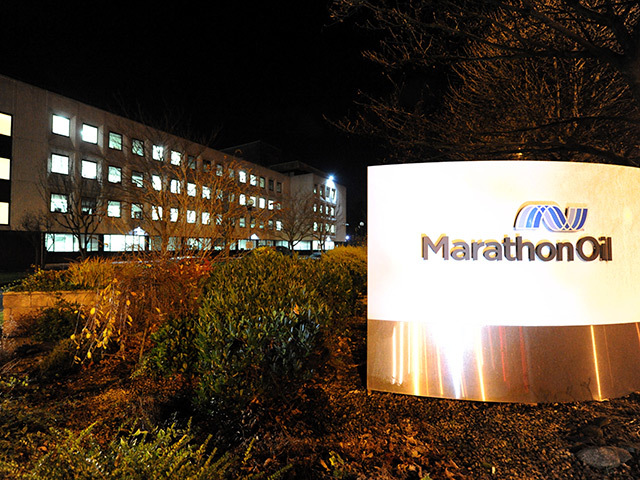 Marathon Oil said it plans to make a spending cut of around 29% after losses of $749million in the third quarter.
The company said low commodity prices had prompted its move to write down the value of assets.
Marathon, with operations in Texas and Equatorial Guinea, said the company expects total output to grow 7%.
The loss reported by the company compares to a profit the same time last year of $431million.
Transocean has also reported its latest results showing a 29% drop in revenue.
Marathon Oil Chief Executive Lee Tillman said:"In an environment where we expect oil prices to remain low for a longer period of time, Marathon Oil continues to take strong action to deliver
meaningful cost reductions and efficiency gains, while we remain on target to achieve the high end of our original total company production growth targets."
Recommended for you

India plans $2.5bn aid to oil firms hit by soaring costs