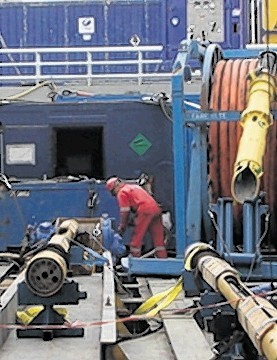 Industry bodies Oil & Gas UK and Decom North Sea have published a report to provide businesses with guidance on good practice in identifying, qualifying and adopting new technologies used in the decommissioning of offshore assets.
Mick Borwell, Oil & Gas UK's environment director, said: "Ensuring the UK develops expertise in this area will increase our competitive advantage and our opportunity to export skills, services and products to other maturing oil and gas provinces."
Karen Seath, chief executive, Decom North Sea, said: "As with any emerging industry, a willingness to adopt innovative solutions will have a profoundly positive effect upon the efficiency of decommissioning. There is vast opportunity available in the sector for novel and cross-sector approaches, and it's a chance for industry to flex its innovative muscle."
The report, produced by Arup, includes case studies from other sectors, including the nuclear industry, and seeks to identify the barriers preventing adoption of novel solutions. It provides recommendations on how the industry and other stakeholders, including the Government and the Oil and Gas Authority, can drive an innovative culture in the decommissioning marketplace.
Recommended for you

OEUK issues new guidance to support methane emissions reduction