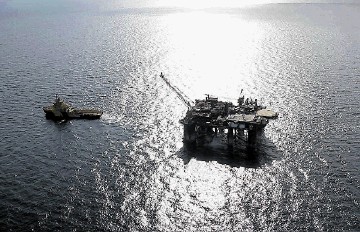 Ithaca Energy has chipped away at its record high debt while posting strong third quarter results.
The firm confirmed it had reduced its peak $800million in debt in the first half of the year to less than $690million as of October 31.
The firm's average production was up year-on-year, from 10,640 boepd to 12,355 boepd.
The firm currently has a cashflow of $217million, a nearly fourfold increase on last year's $57million.
Ithaca confirmed it had cut its operating expenditure by 40% to $33/boe. The oil and gas explorer is currently targeting an expenditure of $25/boe.
Following the start-up of its landmark Stella field, the company expects it expenditure to be reduced to $120million.
The figure reflects $30million in savings made possible by lower than expected Greater Stella Area subsea infrastructure installation costs and the removal of Norwegian expenditure solid cash netbacks.
Chief executive Les Thomas said: "We are very pleased to report a strong set of results thanks to consistent production levels, strong hedging gains and rigorous cost control, all of which has contributed to commencing deleveraging of the business ahead of the step-change that comes with Stella start-up.
"In parallel, solid progress continues to be made on the Stella development, with commissioning operations advancing on the critical path FPF-1 modifications programme."